Lincoln mother copes with loss through grief counseling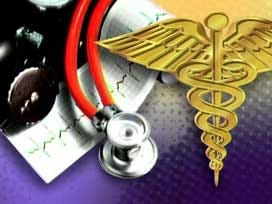 Investigators say Toni Hindman was depressed when she fatally stabbed her husband, Tim and 12-year-old daughter Ardena before taking her own life. In 2005, her young daughter, Jessica, died from cancer. Whether that contributed to the recent tragedy in Ithaca will stay a mystery, but it has many asking how parents recover from losing a child.
Channel 8 Eyewitness News spoke to one mother about how she coped with a tragic loss.
At 15-years-old, Clint Eckhout was an avid hunter, a devout Catholic and the best big brother his family says anyone could ask for. On April 10, 1997, a tragic car accident took Clint too soon. His mother, Mari, says, "14 years out, holidays are horrific on me still and I know April 10 is coming. It's awful."
Mari says the loss her son paralyzed her from the inside out. Everywhere she turned, nothing could help the heartache she felt. She says not even family or faith. "It consumes your eating, your sleeping, your work. It can take over your whole person."
Mari says she only began to understand the grieving process when she joined Remembering our Children, a support group for people like her. Parents that have lost children come together to discuss the nightmare no one else can begin to understand. It's a monthly meeting Mari wants everyone to know is available. She says the meetings have saved her from her grief. "I don't know if it kept me from doing anything, but it brought me back to reality."
If you or someone you know would like to try grief counseling, there are many groups you can visit.
Mari's group, is called Remembering Our Children. For more information, call 402-477-0857
Tabitha runs a group called Growing Through Grief. You can learn more at www.tabitha.org or by calling 402-484-9692.
An organization called Mourning Hope also helps families cope with the loss of a loved one. Visit www.mourninghope.com to learn more or call 402-488-8989