Lincoln North Star Preview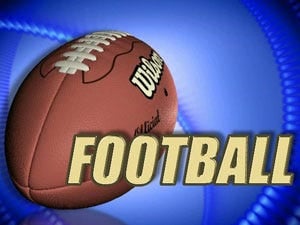 Posted by: Sports
Experience will be key for the North Star Navigators in 2012 after a year last year that could have gone very differently. That 5-4 record might seem like they'll need to make a big jump if they want to compete for the city crown, but a 1-point loss versus Lincoln East, and 3-point loss to Northeast means last year might have been a little deceiving. That creates a lot of optimism around a team one year older and one year more mature.

"We're really excited about the nucleus of kids that we have coming back," North Star Coach Mark Waller said. "We had a lot of kids get a lot of really good experience last season and they've really developed this off season and they're ready to go."
The Gators return a whopping 8 starters on offense and 7 on defense. Most of the weight of this team will fall on the shoulders of their star running back Mike Minter who also doubles at defensive back following in the footsteps of his father.
"Mike's developing fine but he's just one player on our team," Waller said. "We've got a lot of good football players on our team that have had a great offseason and have worked hard."
This team will be tested early. A colossal matchup in their first game against Lincoln Southwest, a team they lost to by 4 touchdowns last season. It's a loss the Gators haven't forgotten.

"We're all tired of them running us over," senior guard John Baate said. "We're ready to just go out there and show them up this year."

"I think that it gives us this motivation this year and we'll be ready to play," senior quarterback Brook Bolles said.
If they're ready to play early this year, watch out for North Star to be in the hunt in 2012.