Lincoln parents meet the man who has their daughters heart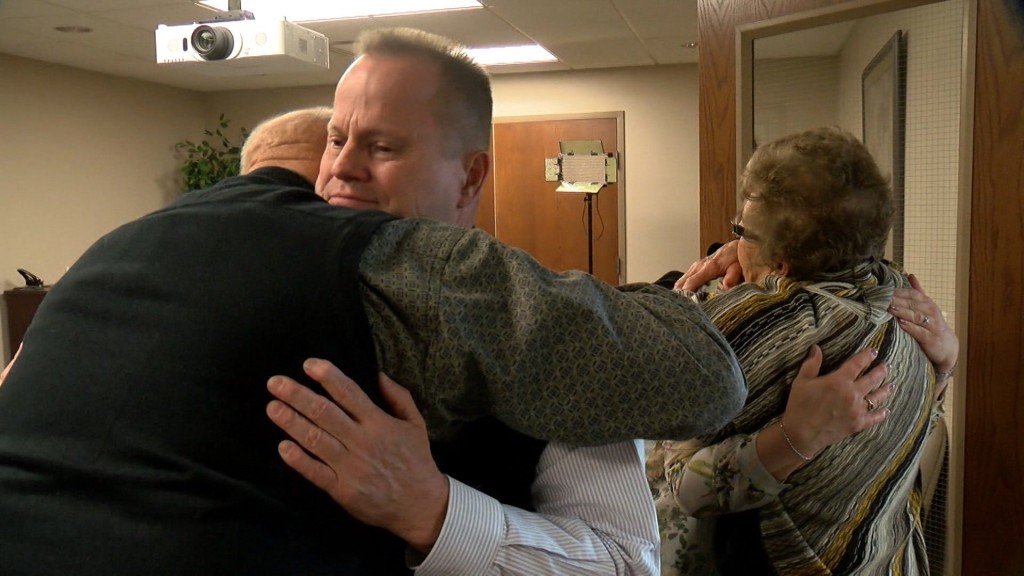 Posted By: Channel 8 Eyewitness News
8@klkntv.com
The parents of a woman whose heart saved a life got to hear that heart beat.
Monday morning, Russ and Bonnie Priefert listened to Bob Delfs' heart beat, the heart that used to belong to their daughter.
In April of 2015, Teresa Demma,a relator in Lincoln, died after she suffered a brain aneurysm.
The Priefert's donated her organs.
Delfs was in desperate need of a new heart, because since 2009, his health had been deteriorating.
Delfs came to Nebraska from Ohio to meet the Priefert's and say thank you. The reunion was 32 months to the day of Delf's transplant.