Lincoln parks could soon be tobacco free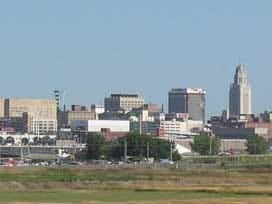 By: Megan Palera
mpalera@klkntv.com
If all goes according to plan, Lincoln parks could be tobacco-free in two weeks. It got approval from the Board of Health Tuesday night, now it needs approval from the Parks Department.
Its little butts leftover that make playing in the sand not so fun for dad and son. But if smokers picked up after themselves, this non-smoker doesn't have a problem with it.
"They have to be able to smoke somewhere. I think you know if they have kids and they want to play with their kids out here, it's better than their kids playing in the streets and smoking at home I guess," said Brad Beckmann.
That's exactly why the Board of Health had a lengthy discussion Tuesday night about a possible ban. The Parks Department will set the policy, a self-regulating policy. But the Board of Health has to first make a recommendation.
Instead ob banning all facilities at once, the board is taking an incremental approach. They're starting small and beginning with places where children and families play the most. That means playgrounds, pools, skate parks, picnic shelters and sporting fields, all should be tobacco-free.
The facilities left off the list for now: green spaces, trails, dog runs and 18-hold golf courses.
"Let's really focus this policy about trying to protect the health and welfare of the children in the community," said Parks and Rec Director, Lynn Johnson.
The Parks and Rec Advisory Board will vote on the policy change Thursday. Again, it's a self-regulating policy not an ordinance like the in-door smoking ban. The mayor will have the final say and it could take effect as early as July 1st.