Lincoln plus-size model making history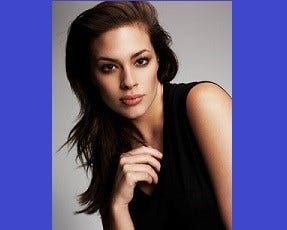 Posted By: Camila Orti
Ashley Graham, 27, is quickly becoming a household name in the fashion and modeling world.
The Lincoln-born model is bringing booty back, leaving her mark on the industry partly because of a "Swimsuits for All" ad that will run in this year's Sports Illustrated swimsuit edition, which hits stands on Monday. This will make Graham the first size 14 model to be featured in the magazine's pages.
"It's an incredible honor," Graham said over the phone, "I think curves are in, I don't think it's a trend, I think that it's definitely staying around."
Graham lives in New York City but her roots are here in the Cornhusker state. She attended Lincoln Southwest High School.
"I just love what she's doing, I'm very proud of her," Mom Linda Graham said.
Linda says Ashley got her start after being noticed in an Omaha shopping mall as a 12-year-old. As her career took off, Linda says being bigger than her competition never bothered Ashley.
"We'd be sitting with all the other models and it wouldn't even phase her, she knew who she was from the very beginning," Linda said.
Although being a plus-size model in a skinny-minded industry isn't always easy, Graham thinks curvier models are on the rise.
"I'm so over this plus size label, honestly… I'm a model, I'm a designer, I'm a body activist and that's what I stand for," Graham said.
Other magazines Graham has been featured in include Vogue, Glamour, O Magazine and Latina, according to her website. The model says she makes it a point to talk to young women across the country about body image and being comfortable in your own skin. Graham's segment on Entertainment Tonight aired Thursday, and she will be featured on The View on Monday.
For more information on the model's career, click here.