Lincoln Police and Fire implement more defibrillators to respond to cardiac arrest head-on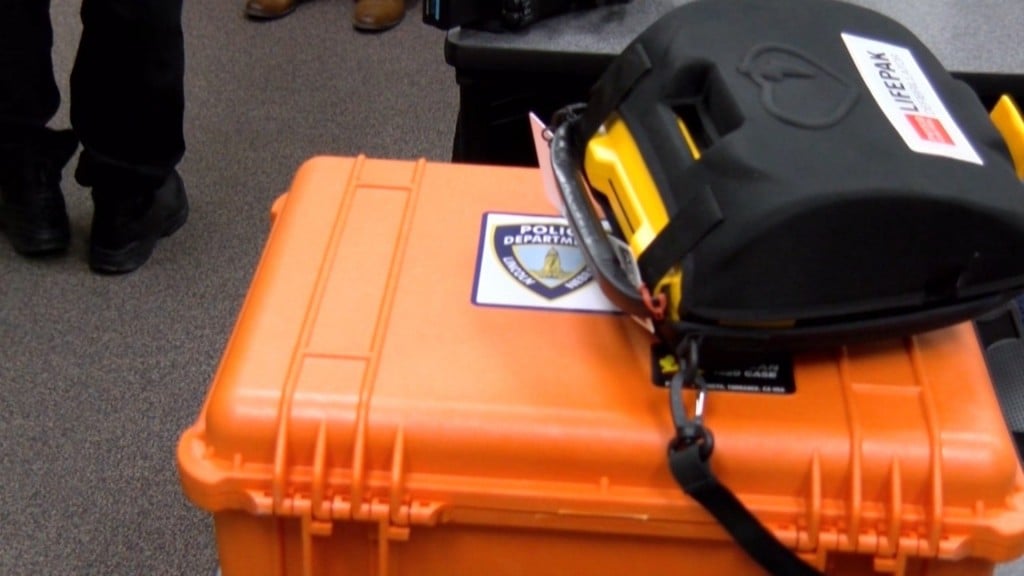 Each year an estimated 500 thousand Americans die from cardiac arrest. Lincoln Police Department are partnering with Lincoln Fire and Rescue in an effort to lower that number locally. Lincoln PD are putting new Automated External Defibrillator units into their marked patrol cars so that they can better attend to cardiac arrests quicker.
"We are going to be deploying forty–six automated external defibrillators, two examples we have here today that officer Hellmuth has provided to supplement the twenty existing A–E–D's and we're putting those into our marked patrol fleet," said Lincoln Police Chief Jeff Bliemeister. "So each A-E-D and the rugged-ized protective case costs $1,212 dollars"
The units are through a Bryan Health sponsorship, and help from Lincoln fire and rescue.
"We can get there quicker, provide better service, get their heart started, means a difference in neurological outcome for that patient, meaning not only do they survive, but they can go back to their normal life before the incident," said Fire and Rescue Chief Michael Despain.
As cardiac arrests account for 1% of call volume in any given EMS system, Lincoln fire and rescue views cardiac arrests as the best surrogate marker to measure the success of their EMS system.
"Throughout the united states, we have one of the best cardiac survival rates in the u.s. And we are proud of that, but we don't stop at that, this is an example of where we keep going," said Despain.
Lincoln P-D is prepared to respond to your calls for help, thanks to their new A-E-D units. They are always happy to assist.
"The winners of today's announcement is the community that's out there today, and its the people that are going to have a sudden cardiac event. They don't know it yet, but when it happens, they're going to have a better chance of survival because of what people have done here today," said Despain.
In addition at Lincoln P-D, they have modified their electronic reporting system in order to fully capture when these A-E-D's are used, how they're used, and what the success is.