Lincoln Police investigate 35 car thefts in November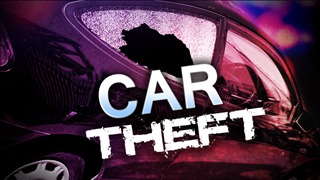 Posted By: Bayley Bischof Channel 8 Eyewitness News
Lincoln Police are investigating the city's 35th car theft in November.
It happened Monday night during a pizza delivery.
A 20-year-old delivery man told police he was delivering a pizza near 14th and Superior, he left the car running while delivering the pizza and the car was stolen.
Police are still looking for the vehicle, it's a 2002 Blue Ford Escape. Police say the suspect is an unknown race male who weighs 200 pounds and is 6'0."
Officers also say this serves as a good reminder not to leave a running car unattended, as 15 of the 35 cars stolen have been running with keys inside.