UPDATE: Lincoln Police Investigate Homicide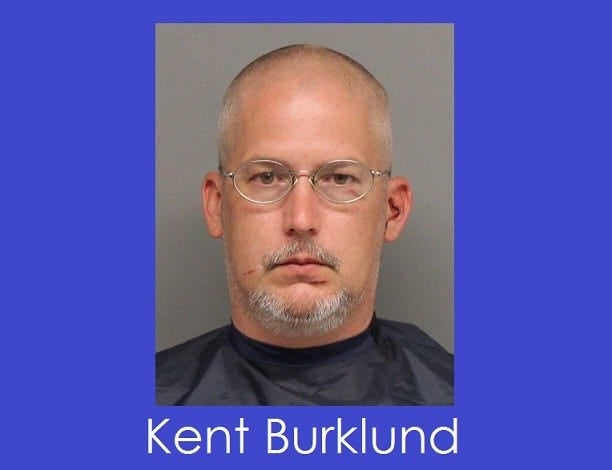 By: Kayla Bremer
kbremer@klkntv.com
The names of a Lincoln murder suspect and the victim have been released after a woman was found dead inside her home Monday afternoon.

Deputies located 41-year-old Kent Burklund around 2:30 p.m. at Conestoga Lake just outside of Lincoln. He was arrested for 2nd Degree Murder and Use of a Weapon to Commit a Felony.

Court documents say he admits to killing his wife, 41–year–old Bettina Burklund after they got into an argument Sunday evening.
"There was a knife lying alongside her body but we'll see what the autopsy ultimately winds up saying," Chief Jim Peschong said.
Court documents go on to say that Kent left their house near 80th and Pioneers and spent the night at one of the lakes in the area. On Monday, deputies searched several Lancaster County lakes after hearing he frequently went to them to fish. Around 2:30 in the afternoon, deputies found Burklund's pickup truck at Conestoga Lake.
The sadness of the situation is setting in for Bettina's neighbor's and co–workers at the Nebraska University Foundation where she's worked for seven years.
"I can't imagine something worse happening to a neighbor, somebody that we speak to going in and out of the garage, mowing the lawn so it's a pretty rough situation," neighbor Jody Johnson.
Her boss, Dorothy Endacott says, "She was an extremely dedicated and hard worker. A beloved co–worker by everybody. Everyone is reeling from the shock."
Bettina is a Lincoln High and Nebraska Wesleyan graduate.
By: Jenn Hatcher
jhatcher@klkntv.com
41-year-old Kent Burklund is in custody for 2nd degree Murder and Use of a Weapon to Commit a Felony in connected with the death of his wife, 41-year-old Bettina Burklund.

Lincoln Police were called to the Burklund's home at 8101 Meredeth Street just after noon on Monday for a welfare check. Bettina did not arrive to work that day, and an employer and family member were unable to reach her at home or on her cell phone.
Once on scene, officers found 41-year-old Bettina Burklund deceased. Police say according to the evidence at the scene, her death was a homicide.
Bettina's husband Kent Burklund was not home when police discovered the body. After searching, police located him at Conestoga Lake around 2:30 p.m.
He was subsequently taken into custody. He is expected to appear in court Tuesday afternoon.