UPDATE: Lincoln woman arrested for shooting near school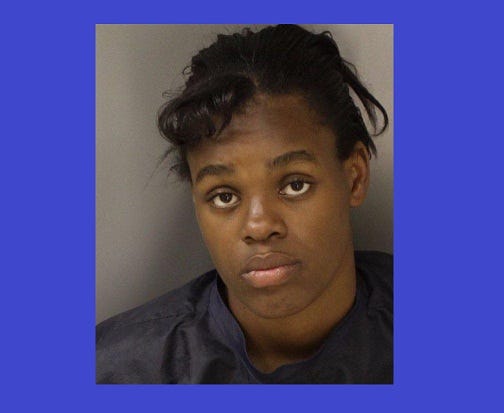 By: Megan Palera
mpalera@klkntv.com
UPDATE: A Lincoln woman has been arrested for domestic assault after her boyfriend showed up at the hospital with a gunshot wound.
The shooting happened around 8:30 a.m. Wednesday at an apartment near 8th and G. That's less than a block away from Park Middle School.
Police say Anthony Branch was shot in the chest during an argument with his live-in girlfriend, Linda Pam. She is now in jail and facing charges of 1st degree Domestic Assault.
Before her arrest, the school was put on lockdown for about 15 minutes. Some parents were shocked to hear the news while other say they're confident the school had everything under control.
"They've got it under control since 9/11 and stuff. Security and stuff. Stuff like this happens, it's easy for them to get control," Park Middle School parent Donald Chilen said.
"I'm just glad everybody is safe. Nobody got hurt and I'm glad my kids are in school and everything is fine. But it's scary. Just never know what can happen," Park Middle School parent Deandra Brown said.
The victim, 31-year-old Branch, was taken to Bryan West for treatment. He is expected to be ok. Police are continuing their investigation.
By: Newsroom
8@klkntv.com
Police say a man suffered a gunshot wound at around 8:30 a.m. Wednesday.
Captain David Beggs says one person is in custody, however names are not being released yet. Beggs says the shooting happened near 8th & F, however, police were called to Bryan West Campus when the wounded man showed up there.
Nearby Park Middle School was put on lock-down as officers searched for the suspect. Beggs says the shooting victim's injuries are non-life threatening.