Updated: Lincoln Police looking for bank robbery suspect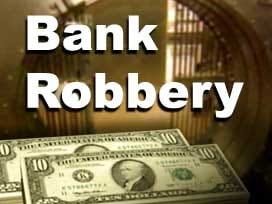 By: Ashley Harding
aharding@klkntv.com
Lincoln police are searching for a bank robber, who ran into a residential neighborhood! it happened just before Noon Monday at the Liberty First Credit Union near 27th and Superior. Police say the suspect wasn't armed, but he still got away with some cash. And now he's on the run.
Police say once the suspect got what he wanted, he ran westbound and cut into a neighborhood. Police then brought out the dogs. For roughly an hour and a half, officers and police dogs combed the neighborhoods near this Liberty First Credit Union, where police say just before noon a man walked in and demanded cash.
"A note was given to the teller and they obtained an undisclosed amount of money. At this time, we haven't even quantified that amount yet," Capt. David Beggs said.
Police say no weapon was shown, but five people were inside at the time of the robbery. They also say once the suspect got what he came for, he took off running toward these neighborhoods. Police dogs were brought in, and they immediately picked up on his scent.
"I believe they were successful to a certain degree and I think they may still be on the trail," Capt. Beggs said.
At this time, police do not have a good description of the suspect. Fortunately, no one was hurt. The investigation is ongoing.
Anybody with any information, please call the Lincoln Police Department or Crimestoppers, at 402-475-3600.
At this time police are looking into the possibility that the suspect may have gotten into a car at some point. However, this is still an ongoing investigation.