Lincoln police looking for car vandals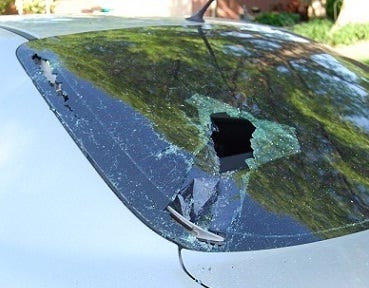 Posted By: KLKN Newsroom
8@klkntv.com
Police say the vandalism to 19 car windows and windows of houses happened over the weekend.
Lincoln Police Officer Katie Flood says they're looking for two white males last seen driving a Ford Explorer near 33rd and Apple streets at 3 a.m. Sunday. Police say the men in their early to mid 20's are armed with a BB gun. Damage is estimated at $4,800.
Flood says there was a similar vandalism spree in October where vandals used a BB gun to shoot up 8 car windows. Police do not have enough information to determine if the two sprees are related.
If you have any information about the vandalism, call Crime Stoppers at 402-475-3600.