Lincoln police arrest women in connection with check fraud gang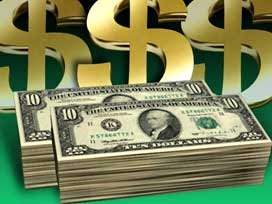 By: Ashley Harding
aharding@klkntv.com
A high speed chase that ended in a rollover in Lincoln, also ends with two big arrests. Two people in that chase are considered to be part of an elaborate check fraud gang. It's called the Felony Lane Gang, as in drive thru bank lanes and they've been working throughout the midwest.
Police say the group had targeted six banks in Lincoln on Monday. Word got around about what they were doing, an alert teller recognized their car, then called police. Then the chase was on.
29-year-old Erica Martinez and 19-year-old Britney Baker are from Fort Lauderdale, Florida, but are behind bars here in Lincoln. Police say on Monday, the two women and one other person tried to cash nine stolen checks totaling more than $19,000 from six different banks. Word quickly got out what they were trying to do.
"At about 1:30, an alert teller at Union Bank recognized that vehicle description and that basic M.O. And immediately called police," Officer Katie Flood said.
Police say they left, but it wasn't long before their car was spotted and a high speed chase ensued. That chase eventually led into an accident. Martinez, Baker, that third suspect, and two other drivers were taken to the hospital. Police say Martinez and Baker are part of a daring group of criminals known as the Felony Lane Gang.
"Essentially this group travels across the country, breaking into vehicles, stealing checks and id's. They then use these stolen checks to try to cash at banks in the drive-through lanes," Officer Flood said.
Police say they intentionally pick the lane farthest from the teller. Lincoln Police tell us the Felony Lane Gang will go to extreme measures in order to keep up the ruse. They'll put on sunglasses and even wigs to more closely resemble the photos in the stolen id's.
Both women are charged with nine counts of felony forgery. Police say a third arrest is pending.
"Since their arrests, we have heard from police department in the midwest and northern states. Banks in those other states have suffered losses of thousands of dollars from essentially this same Felony Lane Gang," Officer Flood said.
Police also tell us Monday's accident is still under investigation. The suspects could face several more charges.