Lincoln Police to hold annual Catch a Cop event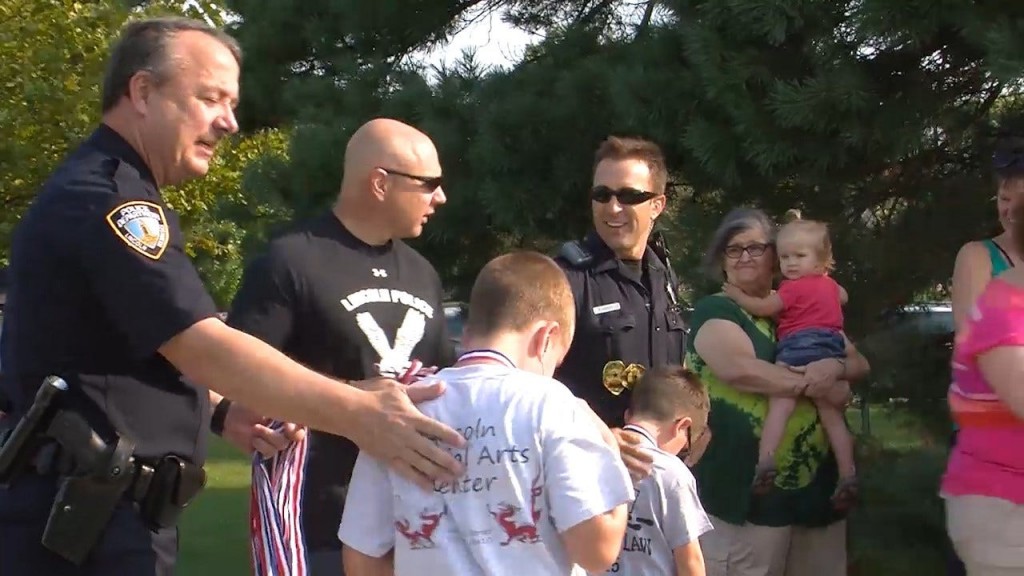 Posted by KLKN
The Lincoln Police Department is holding their third annual Catch a Cop fun run and 5K Foot Pursuit next month.

The Catch a Cop fun run is Saturday, September 9th. It's a one mile run where kids catch police officers around Mahoney Park and "arrest" them by placing sticker badges on them. Police Captain Machon Morrow said it's one of LPD's efforts to interact with the community.

"This is one of my favorite things to do," Morrow said. "I love my job, I've been doing it for 20 years, but this is the third annual, and I look forward to the preparation and the day of this event like no other."

Morrow said they've added a bounce house and obstacle course to this year's event.
In addition to Catch a Cop is the 5K foot pursuit, where the grand prize is a Fitbit Blaze smart watch. Those who cross the finish line are also entered into a random drawing for gift certificates and cross fit and Goodlife Fitness memberships.
Morrow said it's important to hold these events to build positive relationships with the community, and they hope to be trusted mentors and role models for the next generation.

"We just try to make it very interactive and a fun day for the community to spend with us and it doesn't necessarily have to be because of a call for service or anything law enforcement," Morrow said. "It's just to have a good time together."

Morrow said proceeds help fund similar events with the community and purchasing blood pressure monitors for their officers.