Lincoln prepares for deadly virus outbreak with training exercise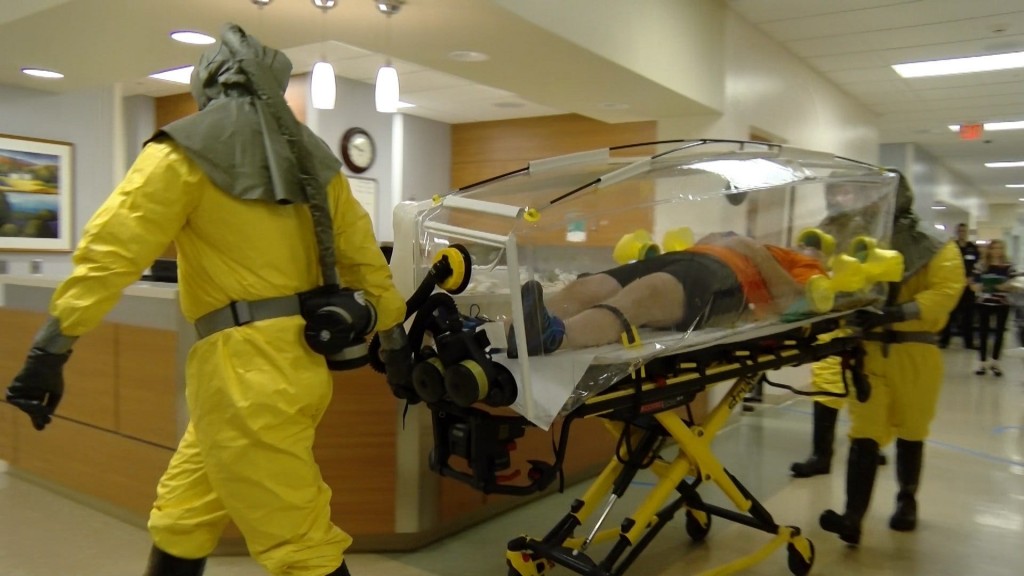 Posted By: Veronica Ortega
vortega@klkntv.com
Medical personnel at CHI Health Saint Elizabeth's suited up as they prepared for a full scale citywide emergency readiness drill. The exercise simulated an outbreak of the highly contagious disease, Ebola. Back in 2014 the treat of the virus had some scared and everyone on high alert.
"Ebola isn't as much of a concern as it was, but there are all sorts of emerging diseases so we're doing this to be ready for anything," Curtis Olson, a Staff Nurse at St. Elizabeth's, said.
The scenario, two brothers return to Lincoln after traveling to the African country of Sierra Leone, both come down with symptoms like muscle aches, vomiting, and coughing.
Like in a real world situation, the brothers are rushed to the hospital in containment units with first responders wearing special gear and masks to protect them, and hospital staff trying to control the spread of the disease by closing off entrances.
Nurses are covered from head to toe and rotate in and out of the room every four hours. Blood is drawn and placed carefully in bio-hazard bags and then handed off for testing.
This isn't the first training exercise for staff, but each time they learn something new and what they need to improve on.
"We had a plan that looked great on paper, but just like many things, when you actually carry a plan out you need a little more details to the plan," Lori Carlen, Clinical Nurse Specialist, said.
They say this kind of experience is invaluable because working with first responders and other units helps build relationship and a stronger community.
The Lincoln-Lancaster County Health Department and Bryan Medical center also took part in the exercise.