Lincoln Public Schools graduation rate increases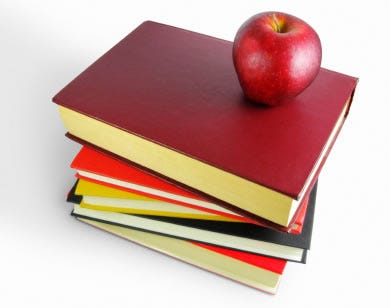 POSTED BY: Channel 8 Eyewitness News
8@klkntv.com
The high school graduation rate for the class of 2016 at Lincoln Public Schools saw an increase, thanks to LPS high schools working hard to focus on every individual student and making sure they are successful through creative, proactive programs, according to officials at LPS.
Steve Joel, superintendent of LPS, noted: "I want to call out the amazing work of our educators and those that support the work in the school district's classrooms for their continued focus on helping students find success. While the work is getting tougher as we deal with unprecedented growth in overall numbers and in populations that require many additional supports, we have maintained high school graduation as a high priority. Thanks go as well to Lincoln Board of Education members who have prioritized funds for programs and interventions designed to lift up students who are struggling. We will not rest until all of our students are successful."
Jane Stavem, associate superintendent for Instruction at LPS, continued: "Increasing our graduation rate continues to be a focus for our school district, because we believe it is an essential milestone. Each of our high schools has made a concerted effort in tracking every student…We know our students as individuals, not numbers. We know their faces, their strengths, their challenges. We know that every single kid counts."
LPS uses two sets of data for evaluating and assessing the high school graduation rate in the school district – using formulas that are slightly different – both released Friday. For more than 20 years, LPS has followed the general rule of calculating graduation rates for students who start as ninth graders in the school district and graduate in four years on time. That means 85.6 percent of the students in the class of 2016 who started at LPS as ninth graders – and did not move away – graduated on time in four years, compared to 85.2 percent the previous year. (That compares to a graduation rate of 80.1 percent at LPS more than five years ago.) When you look at actual numbers, 47 more students graduated from LPS in 2016 compared to 2015.
The official graduation rate in Nebraska and across the country is what is called the "on-time" rate – students who graduate in four years – but LPS also closely tracks students who graduate in five years (88.7 percent for the most recent numbers), and six years (91.9 percent).
Those five- and six-year graduation numbers are vital to LPS – because we believe those kids are just as important as kids who graduate on time, said Pat Hunter-Pirtle, director of Secondary Instruction. "You'd be amazed at the way our principals – in high schools of 2,000 and more students – know each kid."
Sarah Salem, director of Continuous Improvement and Professional Learning, agreed: "I think one of things LPS has been doing really well – is making big schools feel smaller…It is a challenge, but I think we are successfully taking huge comprehensive high schools and identifying kids who need the most support. One program might capture these ten kids…one will capture these eight…And we are teaching all our kids about the value of grit, that it's ok to make mistakes, that you have to persevere. That is the mindset throughout the school district."
Stavem said there is no one magic program, but instead a mix of proactive and reactive systems: "We help kids up front and position them well to be successful…We also watch them closely and intervene as quickly as possible – and in the right ways – to help kids get back on track quickly if they start to veer. It is about being alert and aware, and having the right tools. It is not about waiting for a kid to walk into the counseling office, but looking at data every single day and keeping close tabs. I think that has been a game changer."
She stressed the graduation rate is not just about high school: "Children in grade school know when they are graduating from high school, and that impacts the way they see their future. Our feeder middle schools are working really hard on successful transitions."
Jadi Miller, director of Curriculum, gave an example: LPS identified that struggling students in high school often have trouble with the Oral Communications course. So eighth graders in targeted middle schools are now offered the opportunity to take that class during summer school – with the first half set in their home middle school and the second half in their new high schools. "They are more likely to pass the class, of course, but they also have more confidence when they start high school. They have a better sense of navigating the new school."
Graduation numbers for school districts across the state released Friday by the Nebraska State Department of Education use a slightly different calculation formula. The state includes students who transfer into high school after ninth grade begins: a formula that gives LPS an 83.2 percent graduation rate, up from 82.2 percent the previous year. The state also released numbers for students who graduated in five years (86.2 percent), six years (89.4 percent) and seven year (90.2 percent). LPS officials note the difference in calculations is understandable: Students who arrive and transfer into LPS later in their school experience – tend to have a greater number of challenges and therefore may graduate at a lower rate.
Our school district and community must understand that increasing the LPS graduation rate will continue to get harder, Stavem said. "We are also increasing our student enrollment, as well as the percentages of students who have identified needs and challenges – at the same time our graduation requirements become more and more rigorous." Seniors in the last few years have been the first to graduate with new and more rigorous graduation requirements moving from 230 to 245 credits.
She noted the incredible support and partnership in this community. "We live in a community that offers support for our students, and embraces our graduation goal," Stavem continued. "It really does take multiple initiatives and multiple partners to get that needle to move. And we are moving it."