DROUGHT WATCH!!! Click for water conservation tips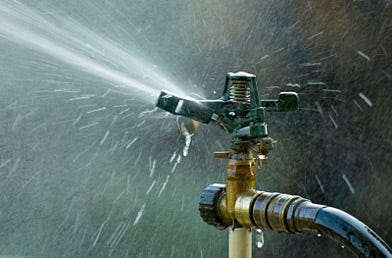 By: Ashley Harding
aharding@klkntv.com
With very little rain in the forecast, city officials are asking you to cut back on watering your lawn.
The big concern right now is the Platte river, as many of you know, that's where Lincoln gets its water. But the flow rate on the Platte, is at record lows. So the city is asking for you to cut back on outdoor watering. It's completely voluntary at this point.
With the lack of rain and the Platte river flows continuing to drop, officials say we really need the rain. Like many homeowners in the city, John Scofield takes pride in taking care of his lawn, always making sure it's well watered.
"I cover the entire area for one and a half to two hours. Yeah, let it run. That's twice a week and it keeps green," Scofield said.
But with a city-wide push to conserve water, Scofield may change his watering schedule a bit. City officials say if your home has an even numbered street address, you should only water your lawn Wednesday, Friday, and Sunday. And if you have an odd-numbered home address, keep it down to Tuesday, Thursday, and Saturday. City officials say it's all to combat the drought, which has resulted in Platte river flows dropping. It's a problem all across the state.
"We're getting worse here in the local area and into the south of us and to the east of us. So it's pretty much all around us right now," Jerry Obrist of the Lincoln Water System said.
To help you do a better job of conserving water, the city has a few tips. First, only water when it's cool outside and don't water when it's windy. You should also adjust your sprinklers to water only your lawn, and not a sidewalk or street.
John Scofield agrees with the plan. He says everyone should do it, and it should be a combined effort.
"One person shouldn't get to take it all and another person suffers because of it. So I think we should just work together," Scofield said.
City officials say so far, people are responding well to the conservation plan. And if everyone gets on board with it, and we get a little rain, hopefully it won't become mandatory.