Lincoln residents brace for winter storm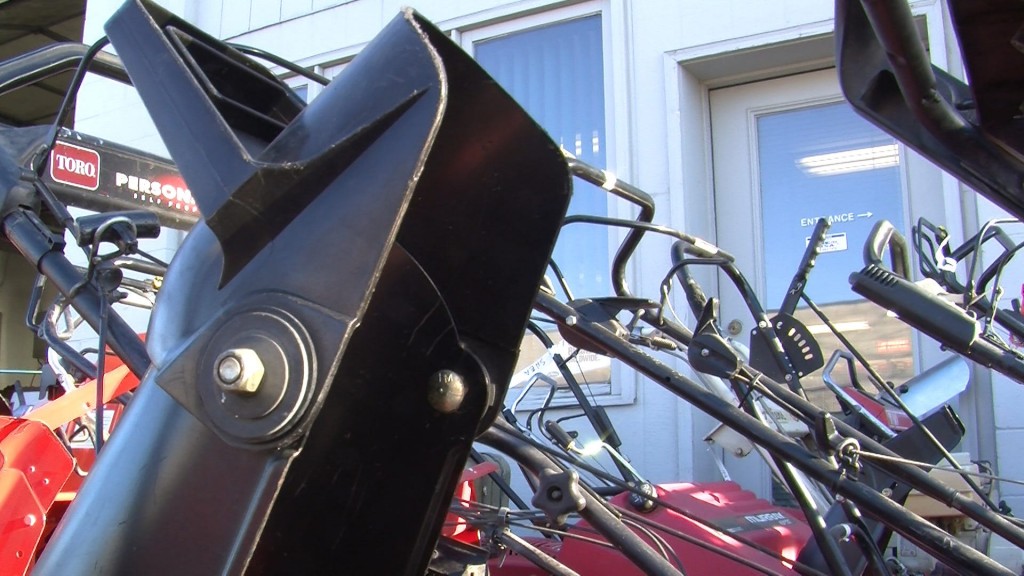 By: Bill Schammert
bschammert@klkntv.com
We all know it's coming, but just how much? Only time will tell. For now, many Lincoln residents are preparing for what should be the most snow we've seen in more than 300 days.
"We're just getting ready to weather the storm," Gary Elwood said.
It's not the winter he and his wife Barbara were expecting. They recently moved from Denver and know exactly what measurable snow and 40-mile-per-hour winds look like. Living 12 miles outside of Lincoln, they're stalking up at the grocery store. A several day supply of water, canned goods and tuna fish made their way into the Elwood's cart.
"If we end up having stay a few days and home and not go anywhere, we just want to be ready," said Gary Elwood.
It's hard to think about preparing for a winter storm when Tuesday saw temperatures hover around 50-degrees. But, a quick glance at the snow blowers waiting for repair at TCA Outdoor Power, and it's obvious Lincoln residents are getting ready.
"It's definitely good for business," sales and technician specialist, Joel Ganz, said. "Plus, we need the moisture."
Ganz says, just in the last few days, he's seen more than 100 snow blowers and snow plows come into the shop.
"A lot of is just cleaning out old gas," Ganz said. "Getting fuel into the cylinder and just making it spark."
Incase we do hit that upper echelon of forecasts on Wednesday, the Red Cross has a few safety tips.
First, keep at least a three-day supply of water, equal to one gallon, per day, per person. Second, have a flashlight and battery powered NOAA Weather Radio handy. Last, always keep a well-stocked first aid kit.