Lincoln residents grade the city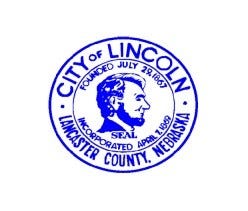 Posted By: Laurann Robinson
lrobinson@klkntv.com
Some Lincoln residents got to grade the city on how they think it's performing.
Mayor Chris Beutler said this morning. reading these reviews make him feel like a kid bringing home a report card.
But with the grades the city received overall, Lincoln is honor roll–ready.
The Taking Charge 2015 Resident Satisfaction Survey is a means for Lincoln residents to grade the city on different things like, road maintenance, local economy, and public services.
This summer, about 600 randomly selected residents, and over 12–hundred volunteers filled out these surveys, leaving the city with an "A" grade, or 90–percent… scoring "significant satisfaction" with 19 out of the 21 service areas included.
"Lincoln libraries continued to impress Lincoln residents," Mayor Beutler.
But not all remarks were good.
The city's stormwater and sewer management was not favored.
"With the Salt Creek flooding, and the North Bottoms, and the South Bottoms and residents near the Theresa street plant experiencing sewer backups, it's understandable why residents feel this area needs thought and attention."
StarTran also received lower scores, with people wanting improved hours, frequency and locations for the bus line.
And the hottest topic, the city's street maintenance.
Where some respondents want more streets fixed, and others want to see less construction.
"It said, 'why are you fixing all the streets at once?'." So, you don't fix the streets you have a problem, you fix them too fast you have a problem."
The mayor said they hear both sides on this topic, and are working to find a middle–ground.
If you're interested in seeing the details and highlights of the survey results, you can go to our website at lincoln.ne.gov (keyword: Taking Charge)