Lincoln residents rank services most important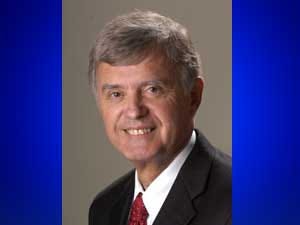 By: Ian Hest
ihest@klkntv.com
The Mayor's office recent taking charge survey allowed residents to rank the services most important to them, and way at the bottom, police reports on non-injury accidents.
So beginning with next year's budget, the mayor announced his plans to scrap the reports saving the city close to $140,000.
"We were leaning towards cuts in the StarTran service that was recommended in the more recent service audit," said Mayor Chris Beutler. But the Mayor said those plans changed when the people spoke up.
Non-injury accident reporting was the only service to receive less than 50 percent support. By not filling our the report, police estimate they'll save about 45 minutes on each accident. With close to 7,000 non-injury accidents in Lincoln each year, the cut is equivalent to two-and-a-half full-time officers.
"In the world of police reporting, the accident report can be one of the more in-depth and time consuming reports that we have occasion to do."
But there could be some unintended consequences. By not conducting investigations, the Mayor's office says officers won't ticket those violations.
For example, if someone runs a stop sign and hits you, as long as there are no injuries, the driver will not be ticketed. An officer will still be there, to make sure everyone is safe and that you exchange information for insurance purposes.
Still, Mayor Beutler believes this will give the city more flexibility in the budget without laying anyone off, while still providing the services Lincoln residents care about.
"I think this will give people the critical things that they really need. A traffic crash can be a pretty chaotic thing in your life, we can still do those things and reap the savings," said Lincoln Public Safety Director, Tom Casady.