Lincoln Residents React to Hostess Bankruptcy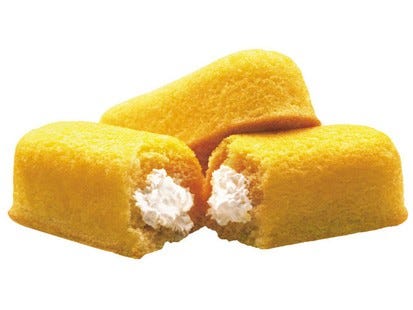 By: Rachael Witter
Rwitter@klkntv.com

An iconic American treat might be gone for good. Hostess foods filed for bankruptcy after a strike by its bakers union. An insufficient number of employees failed to return to work last night in order to keep regular operations. Bakeries, hundreds of distribution plants and outlet stores are shut down. 60 jobs in Nebraska and 12 here in Lincoln will be cut. Some Lincoln residents might say they have an appetite for nostalgia after hearing the news about the snack cakes and the loss of jobs.
"I remember in my freshman year of college I took a food science class and my professor was talking about something about the sugar in the Twinkies really preserving really well and I think he has a 25 or 30 year old twinkie that he keeps on lock and key." said Lincoln resident Michael Schreier.
"I really think it's kind of sad because a lot of people really enjoy Twinkies and all the different Hostess snacks. It's an American icon, it's just sad that it had to happen that way." said Megan Shumaker of Lincoln.
"I'm really really sad about the Wonder bread cuz that's what we always have at home and I'm not really sure what I'm gonna do at thanksgiving cuz we always have lots of wonder bread. So that'll be interesting." said Travis Schreier of Lincoln.
Hostess will be selling its brands to the highest bidders…so snack lovers might not have to stock up for good.
"I really hope that something changes or someone picks it up or something like that so we still get the wonder bread." said Schreier.