Lincoln Sees Increase in Towing because of Winter Weather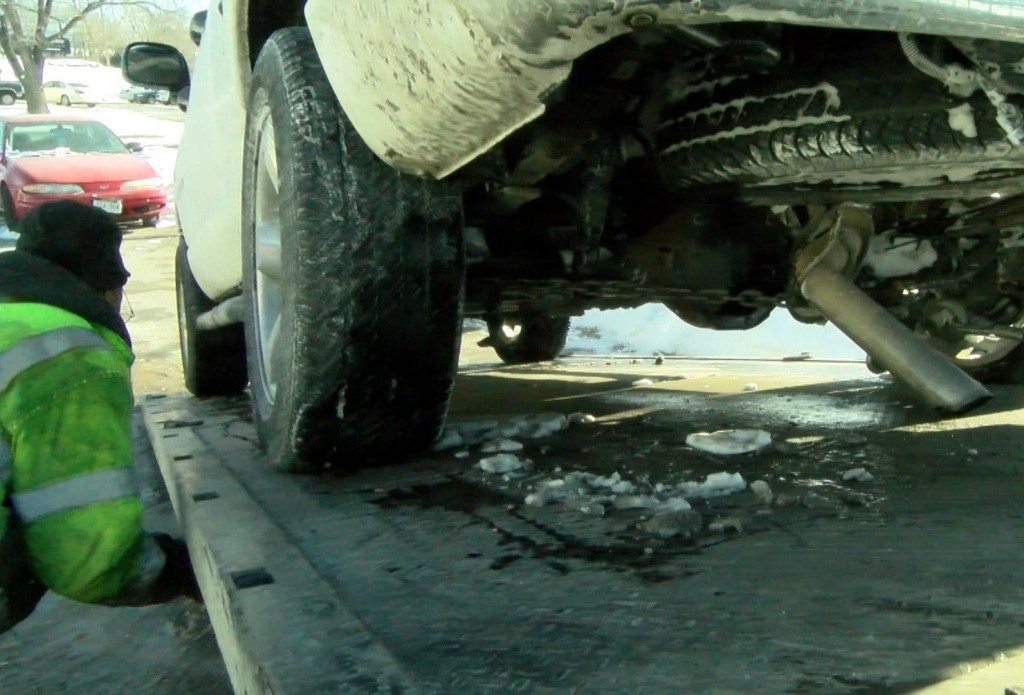 Posted By: Alden German
agerman@klkntv.com
If you drive just south of Van Dorn on 10th Street you'll see a parking lot that's nearly overflowing with cars.
That's Century Automotive and the cars are thanks to the recent snap of winter weather. December started off mild, but that quickly changed when old man winter finally showed up.
Frigid temperatures and snow have made for challenging driving conditions resulting in break downs or accidents.
Gary Walker of century Towing says many of the problems that fall on drivers are the same.
"Usually when their batteries break down, or something like that, or they've been going too fast down the road, and they go off the road, and they slide, they get turned over," says Walker.
Walker is the only tow driver for Century, and as such he can have work days up to 12 hours long and as many as 15 calls for towing.
After picking up one car, it's on to the next; so what can every day motorists do to make tower's lives' easier?
"Slow down and move over if you see us working on the side of the roadway. That would really help us a lot. Don't be impatient with people when you call in for help. We're stacked up. We will try to get to you as fast as we can," says Walker.
The fear of being hit is something that's always on their mind. Moving over not only gives them more space to work, it makes their work a lot safer.
To prevent a break down before it can occur Walker says car owners can keep their vehicles in working order by having a mechanic do a check up before wintertime.
He also says to put down the cell phone and drive slowly. It's better to arrive late but safe than to have a potentially bad accident.