Lincoln Stars Game 5 Preview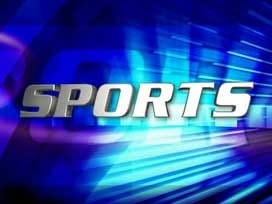 Posted By: Sports
IT DOESN'T QUITE HAVE THE SAME RING AS GAME SEVEN…
BUT IT'S STILL A BIG GAME…
GAME FIVE TO BE EXACT…
THE LINCOLN STARS WILL TRAVEL TO SIOUX FALLS TUESDAY NIGHT TO TAKE ON THE SIOUX FALLS STAMPEDE IN AN ELIMINATION GAME OF THE CLARK CUP PLAYOFFS…
TUESDAY'S DECISIVE GAME FIVE IN SIOUX FALLS COULD END THE STARS SEASON.
BUT A HANDFUL OF ICE BOX STAPLES ARE LEADING A CHARGE TO EXTEND NOT ONLY THEIR CLARK CUP RUN – BUT THEIR JUNIOR HOCKEY CAREERS.
"Mike McKee and Paul LaDue and Dominik Shine and Zach Aston–Reese that have been there before and know that they don't want to go home prematurely."
THE STARS COULD HAVE SENT THE STAMPEDE HOME PREMATURELY – BUT FAILED TO MATCH THEIR OPPONENT'S DESPARATION.
SATURDAY'S 2–1 LOSS GAVE THE STAMPEDE NEW LIFE AND SHIFTED THE SERIES BACK TO SIOUX FALLS.
NOW LIKE THE STAMPEDE – THE STARS HAVE THEIR BACKS AGAINST THE WALL – BUT IT'S A FAMILIAR POSITION – AND ONE THAT HAS DEVELOP A GAME FIVE MENTALITY.
"We've been playing playoff hockey for the last two months. It seems like we need, a lot of games we needed to win, we need other teams to lose."
"A month before this we didn't know if we'd be in the playoffs or on summer break by now, but that's helped us. We've battle before and we can battle again."
THE 64–GAME REGULAR SEASON AND THE PLAYOFFS HAVE FORGED A WIN OR GO HOME ATTITUDE – BUT IT'S A COMPLETE GAME EFFORT THAT WILL DETERMINE WHETHER OR NOT THE STARS SEASON ENDS IN SIOUX FALLS.
"You know we've took periods off, we've took shifts off. We're going to have to come in there and play a full 60 minutes and battle. It's going to be tough, but hopefully we can get the win."