Lincoln students send thousands of books to Macedonia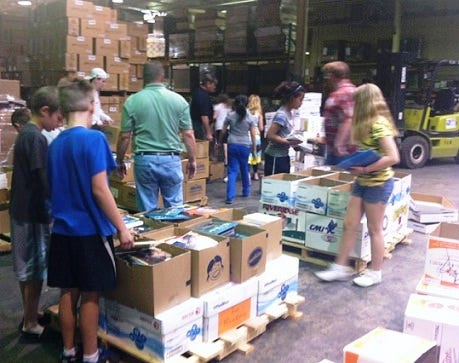 By: Ashley Harding
aharding@klkntv.com
Some students in Macedonia are about to be blessed with the gift of reading.The gift comes from the generosity of students at Holmes Elementary School in Lincoln.
For the last year, Holmes Elementary teacher Jen Birdsall has been teaching in Macedonia. She came up with the book donation idea, and soon Holmes and many other schools jumped on board. Then they got a surprise when Mainfreight Omaha decided to pitch in.
On this special day in Omaha this group of Holmes students go picking and packing a rather large group of books.
"It feels really good to know that other kids will get to have the same reading experience that we do," said 5th grader Alivia Chealey.
This all started after Holmes teacher Jen Birdsall came up with an idea to bring joy to her students in Tetovo, Macedonia. And, of course, her Holmes elementary family got on board. At first they started with more than a few, but then Mainfreight Omaha pitched in.. more students did too…and soon that number grew, grew, grew.
"I really like sharing my love of reading with people who aren't as fortunate as me," said 5th grader Emory Anderson.
The total number of books to be sent is not exactly known, but it's somewhere in ballpark of 12,000.
For those involved this is not just a fun school project. It's about helping others and making memories they'll never forget.
"This to me is about a life experience. This is something they're going to remember forever. It's something they're getting back and contributing that is in desperate need of having some books," said Holmes Principal Haeven Pederson.
The books will now soon be on their way. Once they get there, they'll be given to students, schools, and public libraries. Jen Birdsall is expected to be back at Holmes Elementary in June.