Lincoln students win film festival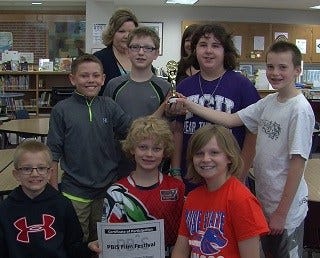 Posted By: Nolan Crane
A group of fifth grade student at Beattie Elementary School are receiving a big honor! Here's Wednesday, April first "Excellence in Education" report.
The students made and submitted a video to promote the school's policy on how students should behave when they're in the halls. Thanks to their catchy dance moves and positive message they were honored during a special assembly and received some awards. The students agree that making the video was fun, but having it played in front of everyone was out of their comfort zone.
"You can make expectations fun, you just have to try. They don't always have to be boring," says Caden Connelly.
"I think it's kind of embarrassing because they showed the video and a lot of my friends didn't really want that to happen," says Owen Chaffin.
"The thing that stood out from this group of kids is that it was fun, kid driven, a way to acknowledge the expectations that they practice everyday here at Beattie," says Stacey Bragg.
The film competition was open to every school in the district. The judges say because of the positive feedback and enthusiasm they will hold this event every year.