Lincoln teen writes book about Pit bulls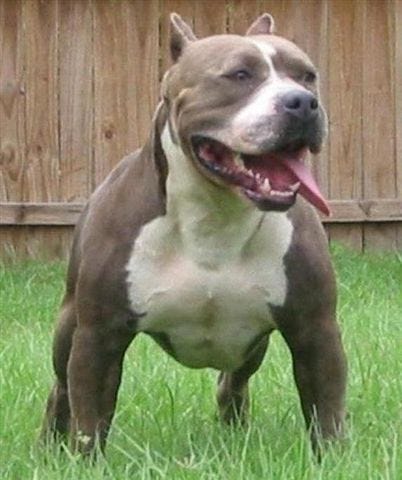 A local eighth grader is making a national impact…and he's doing it through the written word. It's a weekend of book signings for Kody Connick. The fourteen year old is promoting a book he's written about dog fighting, thru the eyes of the dog. Chapter one…line one. "In a puddle of blood…through blurred vision…I looked at the toughest opponent of my life," the book says.
"It tells like what the dogs go through and the terror that they have to see and not only the fighting in which the people see and make money off of but the emotional and stress that goes on the dog," Kody says.
Dog's like King…the pit bull and protagonist of the area's newest hit novel 'Wild Hearts.' Written by a boy who knows all too well what it's like to be misunderstood.
"Kody's at risk and he is gifted and he really absorbs everything and then conveys it really good in writing," Publisher Tom Frye said.
14–year–old Kody Connick claims he's witnessed the dangers of dog fighting here in the Lincoln area, and in an effort to fight back, he wrote the book that brings light to the disgust of dog fighting and the widely sensed hatred of pit bulls.
One of his goals is to say not all pit bulls are bad. The book, in it's infancy, has already sold over 80 copies and has nearly 1000 hits on its website.
It's a pretty impressive resume for a boy who claims he just wants every living being to have equal and humane treatment.
"You shouldn't judge a book by its cover or a dog on its reputation or look at people because they look or sound or act different," Kody said.
If you'd like to buy the book and meet Kody…he'll be having another book signing at Russ's Market on Washington Saturday beginning at noon until 5.
You can also read the first chapter of Kody's book "Wild Hearts" or buy it by clicking on www.tomfrye.org