Lincoln teens forced to leave conference due to wildfires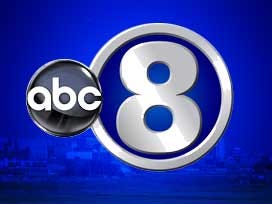 By: Kali Nicole
knicole@klkntv.com
It's not just Colorado residents being forced to leave areas threatened by wildfires. About 20 Lincoln teens were spending two weeks just outside of Colorado Springs until they too were forced to leave the place their parents thought they would be safe.
Record high temperatures in some areas aren't making it any easier to put out the blaze continuing to burn up the state of Colorado. In fact, now, there are a few families that say they're feeling the head all the way out here in Lincoln.
"It does bring very close how fragile life is and what catastrophe can do," said Marisue Wagner. Wagner's son, Jeff, and nearly 20 other Lincoln teens have spent the last week and a half at a Christian Leadership Conference in Manitou Springs, Colorado.
"When I first saw the picture and Jeff said that there was a fire, well, I didn't connect right away, the magnitude that this fire could spread and the devastation that it was going to bring," said Wagner.
The entire conference, that's more than 300 people, was moved to Colorado Springs. Each allowed just one change of clothes and only the necessities. The rest, left behind for a fire that officials say is only five percent contained.
"I never would have imagined that would happen where he was at," said Wagner. Luckily, parents in Lincoln say their kids feel comfortable and safe, trusting the leaders they're with.
So until Saturday, when the crew returns, Marisue says she keeps her mind on the positive lesson they'll bring back from an unforgettable experience. "I think the kids there will all learn a valuable life lesson, if he's ever in a dangerous situation or if he's under pressure. I think he's learning for a situation he normally wouldn't have ever dreamed of," said Wagner.
All 300 participants will stay the entire length of the conference. They're being put up in a church in Colorado Springs, and food has been donated by Walmart. They also are planning to have all their stuff back for when they return home.