Lincoln two-alarm house fire causes damage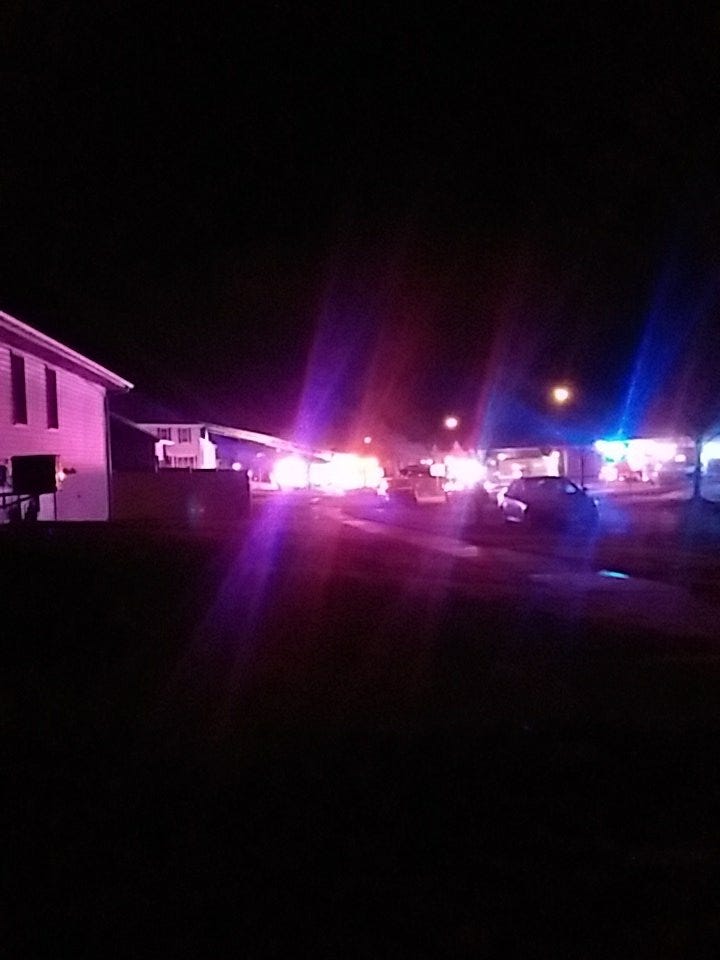 Posted By: Pierce Georlett
pgeorlett@klkntv.com
There was a two alarm house fire this morning in Lincoln. At 5:15am the Lincoln Fire Department responded to a fire near 14th and Pine Lake Road.
The fire was on the backside of the house and reached the attic. At one point, a firefighter fell through a deck floor. Fortunately, he wasn't seriously injured.
Battalion Chief Joe Benes commented on the minor incident saying, "Because of the damage which had already occurred from the fire, (the deck) gave way and the individual fell through and he sustained some minor injuries."
During the firefight the Lincoln Fire Department was still in need of some extra help. The Vavrina Meadows Neighborhood Association and some neighbors came out and gave the firefighters coffee, hot chocolate, water and energy drinks while they were fighting the fire.
Cheif Benes expressed how thankful he and the firefighters were for their kind gesture. "I just have to say it was truly overwhelming to see at that time of day you know before everybody is going to work to come out and, uh, give us the help that we needed," said Benes.
There was no one in the house at the time, except for two cats and one dog. All but one cat were found safely, but the fire department thinks that the other cat might be hiding somewhere inside the house. The family will be facing up to $90,000 in total damages caused by the fire. But the homeowner, who spoke off camera expressed her thankfulness for how well the Fire Department performed and how thankful she was that everyone was alright.
In an act of heroism, some of the firefighters moved the family's Christmas tree and presents by putting a tarp over them, and saved their Christmas.