Lincoln woman battles flesh eating bacteria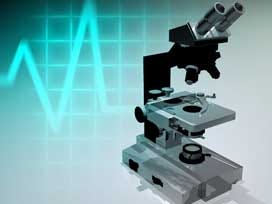 By: Ashley Harding
aharding@klkntv.com
Margo Dreeszen has had six surgeries in three weeks due to a flesh eating bacteria and wants to make sure others know it can happen to them too. The weird thing is, she has no idea how she got it.
"I'm sitting at the table after dinner and I felt a pinch on the side of my leg," said Dreeszen. That was the beginning of Margo Dreeszen's troubles. The next thing she new, the pinch she felt moved from the side of her leg and went over.
It wasn't long before she found out that she had picked up a flesh-eating bacterial virus and it had spread to both legs. These types of diseases have been in the news a lot lately.
In South Carolina, a 36-year old mother was infected days after giving birth to twins, and in Georgia, 24-year-old Aimee Copeland was infected after cutting her leg in a zip-lining accident. Her hands and one foot had to be amputated.
At one point, doctors told Margo Dreeszen that she could've lost her foot. She's gone through six surgeries to remove dead tissue and twice a day, she goes through rigorous skin cleaning treatments. She says that's been the worst part. "Every kind of pain you can imagine wrapped up into one. Burning, prickling, stabbing…" said Dreeszen.
As it turns out, these types of infections happen a lot more often than people think. Doctors at St. E's tell us they see about one case each month. Margo Dreeszen says this is proof it can happen to you and don't wait around to find out.
"You see something that makes you nervous, get it checked out. If you won't do it for you, do it for me," she says.
Dreeszen says she has many more surgeries to go, her next one is scheduled for this week. She's looking forward to getting back home.