UPDATE: Vandal caught on video comes forward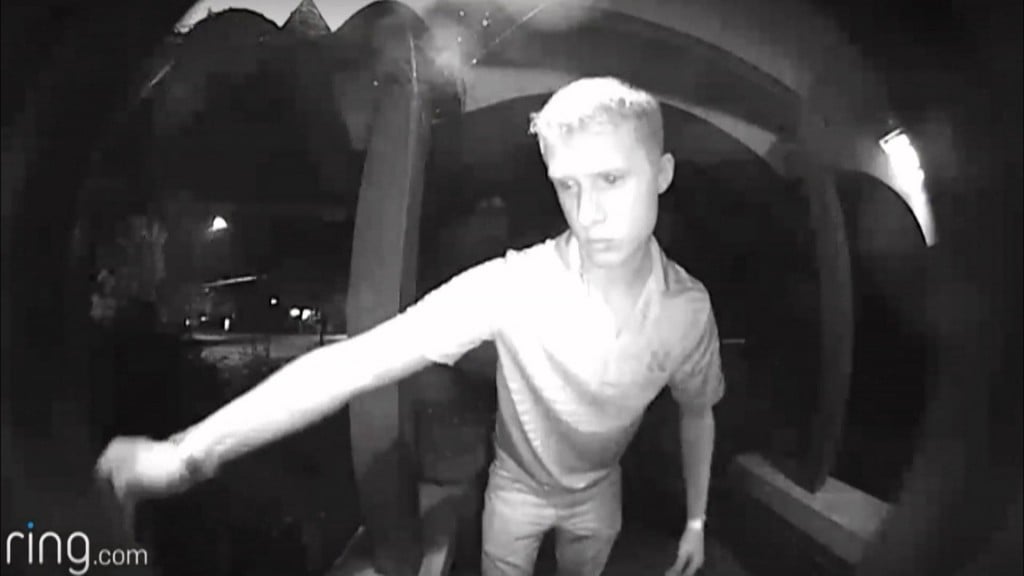 UPDATE: The vandal who was caught on camera has come forward.
Kristen Long confirmed on her Facebook page that the suspect has turned himself in to police. In her post, Long says "I did remove the pictures of said person because as of now they have fully cooperated with the police and are taking responsibility and making amends for their actions which is all I really wanted."
His name has not yet been released.
Lincoln police have not yet confirmed this.
________________________________________________________________________________________________________________
A Lincoln woman caught a man vandalizing her home through her home security system Sunday morning.
Kristen Long has a video doorbell made by Ring. The camera caught a man trying to break into her home through the front door. He then smashed two 100-year-old planters before walking out of view. Long says he also damaged more planters in the back, as well as gutters, which are original to the home.
"It makes you feel, it compromises the security in your home," Long said. "You don't feel safe or secure in your home and especially if you watch the video it looks like he's trying to open the door!"
Long shared the video on Facebook, where it got over 5,000 shares. She also reported the incident to Lincoln Police. As of Sunday night, no one had been arrested.
You can watch the video here.