Lincoln woman gets help from Good Samaritans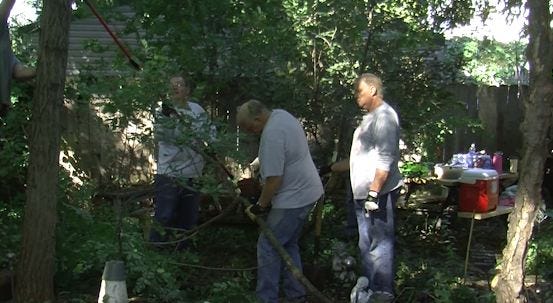 Posted By: Veronica Ortega
vortega@klkntv.com
Three years ago Margo Dreeszen was hospitalized after a flesh eating bacteria from a spider bite almost claimed her life. Luckily, Margo survived but she had to spend almost four months in the hospital. Margo says walking became difficult and she couldn't enjoy her once beautiful backyard.
"It's hard when you got a jungle. It's really turned into a jungle back there. That is my refuge back there. It's my secret garden where I can go and heal and find peace," says Margo Dreeszen.
A few years ago SouthPointe Christian Church started a volunteer group to lend a hand to those in need. A postcard is sent to a wide net of people in Lincoln. Since they started this Month of Miracles the group has done everything from clean up backyards to renovate bathrooms.
"It's kind of random acts of kindness except people are asking for help and we're saying yes," says Jessica Stoner.
The group has expanded to include three other churches this year and they hope to grow even more in the future.
Margo says she is thankful that soon she will be able to read and listen to the birds in her backyard once again.