Lincoln woman heads to Vegas for unique talent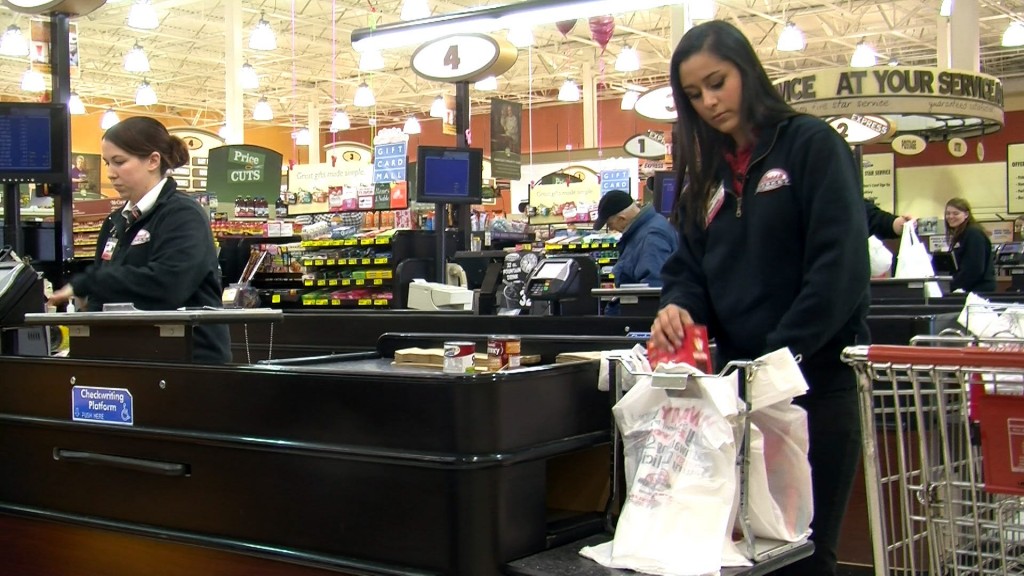 By: Brittany Paris
bparis@klkntv.com
A Lincoln woman is headed to Vegas, but not to gamble. It's because of a very unique talent.
Bagging groceries is just part of the job for 18-year-old Selena Kelly.
She never thought it would lead her to a national title, but she'll be competing in the National Best Bagger Competition at the National Grocers Association Convention next week in Vegas.
She's already won two competitions, one in Lincoln and one in Omaha.
"So that makes me the best bagger in Nebraska," Kelly said.
But she almost didn't compete.
"Our person that signed up couldn't actually be in the competition," Joe O'Connor, Russ's Market, said.
As a back up, the Russ's Market near 70th and Van Dorn asked Kelly.
"I really wasn't really interested in doing it at first, but Joe, he's like Selena you're a really good bagger. You should do it. I'm like okay. So I won it," Kelly said.
But working at Russ's for nearly two years, she didn't really have to practice.
On Tuesday, she'll take her best bagging skills to Vegas for the national competition.
If she wins, Kelly will take home 10,000 dollars and the title of the nation's best bagger.
The competitors will have three reusable bags they have to fill and are judged on three things:
Technique, how things are put in the bag, making sure nothing is squished or broken.
Weight distribution, so the bag is easy to carry.
And speed, how fast you bag.
Kelly says she's working on speed right now, and can't wait to put her skills to the test.
"It's definitely something I'm proud of, I guess. It's just something unique and I don't know. It's awesome to tell people I guess," she said.
Kelly says bringing home a win is in the bag.