Lincoln woman pushes limits to compete in fitness competition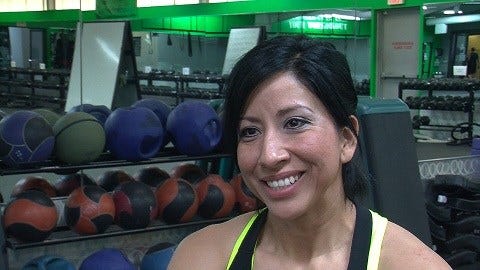 Posted By: Reid Kilmer
rkilmer@klkntv.com
Coco Chairez hits the gym and heads over for a set of dead lifts as she preps for an upcoming body figure competition.
She's evolved from a distance runner to a dedicated fitness competitor. This 37–year–old mother of three holds two jobs, goes to school, and runs a household with her husband.
Chairez hopes to compete in the Heartland Classic Body Figure competition this May. She says she's been inspired by other women and decided to go for it and try her hand at the contest.
Last year she placed tenth, but this year she's aiming for the top five.
This means she must train for sixteen weeks, work out six times a week, consume 1,900 calories a day with 200 grams of protein.
She calls her life a busy one, but says she wouldn't have it any other way.
Chairez said, "I don't have time for an addiction, I don't have time for stress I don't have time for depression, I don't have time for anything because my kids keep me so busy but i still have an hour or two to come here to Good Life Fitness and lift and do weights and take care of me, my time."
Bryant Travis, her personal trainer, says even with a packed schedule she still keeps her priorities straight.
Travis said, "I think something Coco does really well is she doesn't let it rule her life like a lot of people do, family is still her priority."
For those who don't think weight lifting is for women, think again.
Chairez said, "Everyone trains different everyone preps different just enjoy it I enjoy it 100 percent. I seriously think every woman should do this. It's a great experience, it's no about how great your body looks it's about how you feel about your body how great you feel about yourself."
Chairez says she couldn't accomplish everything she does without the support of her family.