Lincoln Woman Raises Awareness for Rare Brain Disease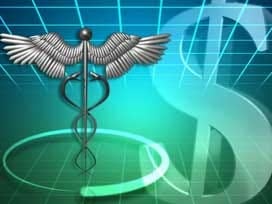 By: Megan Palera
mpalera@klkntv.com
A Lincoln woman who's daughter was killed by a rare brain disorder refuses to stand by and watch others get hurt. Chiari Malformation affects 300,000 people in the United States, but there is very little awareness of the disease. Jill Nelson is hoping to change that.
Seven-year-old Megan Nelson has nothing but cake on her mind, but her parents can't stop thinking about her disease, a rare brain stem disorder called Chiari Malformation.
It's where the back of the brain descends out of the skull and crowds the spinal cord, putting pressure on both the brain and spine causing headaches and back pains. Two years ago, she had surgery to help relieve the pain.
Jill Nelson, Megan's mother, said, "She's doing great. We're very blessed for the surgeons, hospital and medical crew." It's still an emotional time for her mother, and for another mom who lost her daughter to the fatal disorder two years ago.
Sara Shettlesworth says, "I truly believe it was my daughters spirit touching me and telling me to reach out to other people and make them aware of Chiari Malformation instead of laying around feeling sorry for myself and wishing she was still around."
Thanks to Sara Shettlesworth's efforts, the governor has proclaimed September as "Conquer Chiari Awareness Month." Her outreach has helped others, like Traci Cooney to not feel alone anymore. "People that don't have Chiari don't understand what we go through day in and day out. You're really alone until you meet these other people," said Cooney.
This Saturday, they will join thousands of others across the country as they walk to find a cure, and to hopefully celebrate many more birthdays to come. The two mile walk takes place Saturday morning at Holmes Lake Park at 10:30. Shettlesworth has already raised $6,000 to find a cure.