Lincoln woman sentenced for death of Beatrice motorcyclist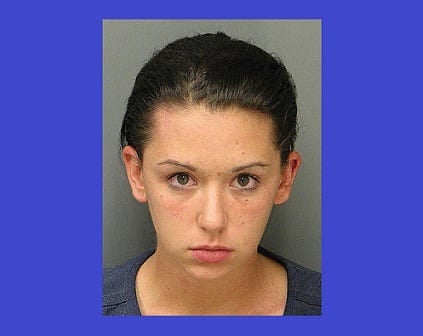 By: Ian Hest
ihest@klkntv.com
Their were tears and hugs as the family of Jim Oldfield learned of Nichole Heusinkvelt's sentence.
Heusinkvelt was sentenced 6 to 10 years in prison with the possibility of parole in 3 years.
The 24-year-old Nichole Heusinkvelt was convicted in April of felony manslaughter. The accident happened along Hwy 33 just east of Crete last September. Oldfield was on his motorcycle when he was hit by an SUV driven by Heusinkvelt. Oldfield's family spoke with us after the sentencing.
"I don't have our dad to go to if we have any problems or questions with bikes or anything that I like to do or work on. He's just never there to answer any of the questions for sure," said Casey Oldfield, Jim's son.
Prosecutors argued Heusinkvelt was drunk when she hit Oldfield. The judge said she left the scene as well, both major factors in her sentencing.
"I want her family to put them in our place. If it was reversed and what they would want to happen as punishment," said Oldfield's daughter, Shawn Oldfield-Fosbinder.
Heusinkvelt remained relatively motionless, showing little emotion, during the half hour sentencing. Her lawyer said that she has attended alcoholic training and seeked counseling since the accident. A tough lesson learned from one mistake – a mistake the judge said ended a man's life, and forever changed the lives of so many more.
"It's dangerous to drink and drive. Period. You could take an innocent life," said Casey Oldfield.
Heusinkvelt plans to appeal the decision but will remain in the Nebraska Center for Women until her appeal is heard.