Lincoln woman victim of Internet scam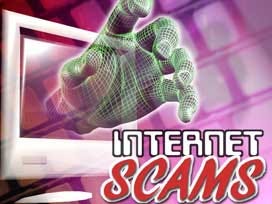 By: Kayla Bremer
kbremer@klkntv.com
The DMV is warning Nebraskans about Internet scams after a Lincoln woman fell victim to one Tuesday night.
The Department of Motor Vehicles is warning everyone to be extra careful when using web sites to renew car titles or licenses.
Lois Essex of Lincoln is the latest victim of the web site scam. She got a postcard in the mail saying she needed to renew her license. She went to the web site and tried paying for it multiple times with two different credit cards but says she kept getting error messages.
The next morning, she was contacted by the credit card company notifying her of multiple purchases. Essex called the DMV and that's when she found out it was a scam.
"Overall it's just important that people look at the URL box and make sure they are in first a secure site and you know that cause your in a 'https' would be the secure piece or there's a lock box," DMV Director Beverly Neth said. "The second thing people really need to be careful about it make sure you are in 'clickdmv.ne.gov', that 'gov' piece is critical."
Neth says anything on a DMV web site that ends in ".com" or ".org" is not the official Nebraska web site and may be a scam.
Also look for the "Official Nebraska Government Web site" link at the top on the web page.
"It's one or two phone calls a week from people so it's not a huge number but it is troubling that those people are being misdirected or redirected to a site that's not our official site," said Neth.
If you think you have been scammed or notice anything weird about the web sites or forms online, call the DMV and report it to the Attorney Generals Office.