Lincoln's senior centers could consolidate locations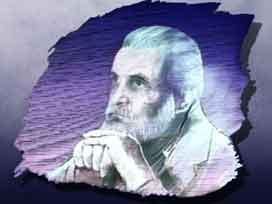 It looks like four of Lincoln's six senior centers might be closing their doors and consolidating into its two major locations. Not everyone is happy about the move.
A small group of women frequent the St. James United Methodist Church on a daily basis, that's where one of the city's senior centers is located. Many of the women say call it their second home and they don't want to have to go elsewhere.
Elaine Carter says the senior center at St. James is a close knit community and she's worried she might lose that. "It's my second home. It's a group of people that you can relate to, you get into a big group, which they want us to do and it's a family."
And the same goes for Caroline Johnson and all the people at this table. "Everyone is one big happy family here. We don't want to move downtown so we really want to keep it here."
The women, many of who are widowers, play cards, make crafts, and of course laugh and tell jokes. Now they're starting to worry that this might soon not be here since Aging Partners is thinking about closing four of its senior centers and consolidating them in the downtown and Havelock locations.
June Pederson is the director of Aging Partners and says this has nothing to do with Lincoln's tight budget and that they're trying to make it a seamless transition. She says, "the goal is to try and offer the people more services with the advantage of offering them free transportation to come to the center."
She says, "we know that this will be a change that will be new to them but we hope they'll give it a chance."
But even with the free shuttle service, the men and women at St. James say more than likely, they won't be going to the downtown center. They say nothing can replace what they have right now and they're holding on to hope that their home keeps its doors open.
Harriet Ruebsamen says, "it's just a nice place to come and you know that someone is expecting you to come and will greet you. I enjoy it a lot."
Aging partners has been talking to the mayors office about this change, and will eventually talk to the city council.
Both of which they don't have to do…if they go forward with the change it would probably happen in the fall