Linking early life experiences to criminal behavior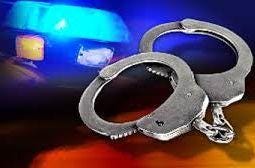 Posted By: Camila Orti
Some experts say crime and prison overcrowding issues can be solved with early childhood development.
"We're dealing today with overcrowded prisons here in Nebraska," Public Safety Director Tom Casady said.
It's an issue we're more than likely going to be seeing a lot of in the legislature. Prison overcrowding, state taxes and education are all expected to be hot issues this session, but can they all be tied together? Former FBI agent Weysan Dun says yes.
"For every dollar invested in early childhood education, we have significant cost savings in terms of future welfare costs, law enforcement costs and potential incarceration costs," Dun said during a luncheon presentation.
Dun spoke in front of about 100 state leaders on Monday at the Cornhusker Hotel. After spending 30 years in law enforcement, he says early character development is crucial in keeping kids from becoming criminals. In fact, reducing that chance by four times.
"Some go so far as even to say that character development, the teaching of character, is more important than cognitive development," he said.
Department of Education members, law enforcement officials and dozens of state senators were in attendance. Sen. Kate Bolz says she expects to see these topics in new bills.
"The momentum is really building on early childhood education issues because the research tells us that it makes a difference," Bolz said.
LPS Superintendent Dr. Steve Joel says Nebraska is in a good position to make early childhood development a priority.
"When you can do that and a child wakes up in the morning and says, you know, I wanna go to school, then we have the ability to have a lifelong impact on him," Joel said.