Little Girl Helps Her Injured Grandmother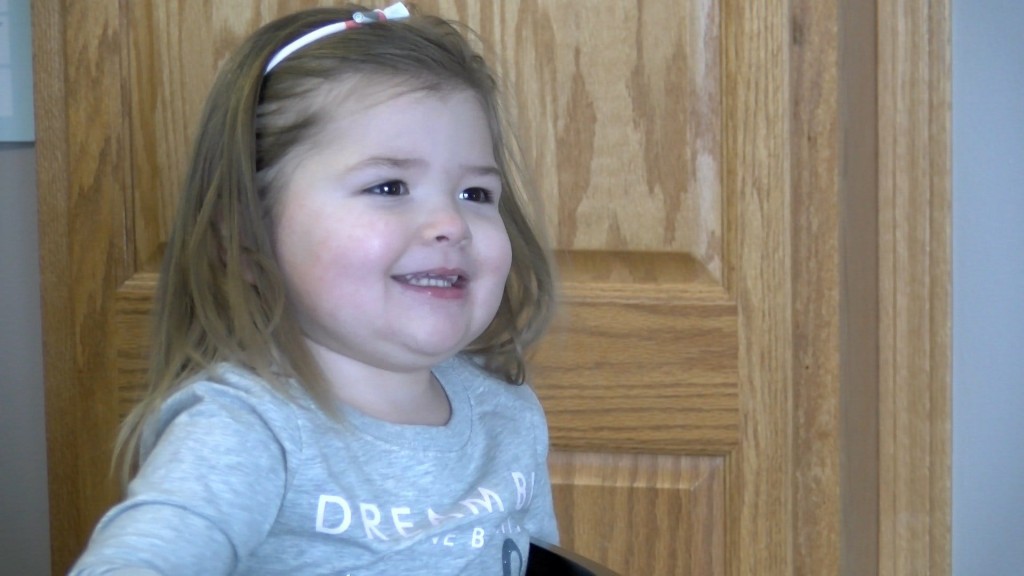 It was supposed to be a simple task, Bonnie Collins was going downstairs to vacuum.
"I thought I was on the bottom step thinking of other things you have to do and I wasn't on the bottom step I was three steps up so I tripped and came down on my foot…I looked down and noticed it wasn't going in the direction that it should have been," Collins said.
Bonnie was watching her two year old granddaughter Chloe when she fell. Unable to move she called out to the toddler for help.
"I asked her to crawl on top of the island. I told her to crawl all the way to get Gigi's phone so she comes to the top of the steps and goes Gigi I found your phone."
Chloe brought the cell phone to Bonnie who then was able to call for help, "Officers were able to help Gigi" the toddler said. Bonnie was transported to Bryan East and soon discovered she had broken her lower leg in six places.
When she told the staff there what happened and how Chloe helped, they presented her with a gift for her little hero, "They have given me a certificate for Chloe based on the help Chloe had given me."
Bonnie has a long road of recovery ahead of her, but she's just thankful Chloe was there during her time of need.
"If it wasn't for her I would have been laying on the steps for a good seven hours it saved my life I think I'm just totally grateful for her being as smart as she is."