Live Horse Racing Ends In Lincoln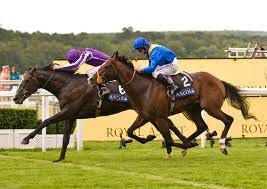 By: Sabrina Ahmed
SAhmed@klkntv.com
Horse racing fans said goodbye and watched the steeds cross the finish line for the last time in town.
They said it's the biggest crowd they've seen in a long time at the Lincoln Race Course today. Many were there to say goodbye, but they hope its not goodbye forever.
Those three words were a little more literal today.
For the last time at this old race course, horses took off from the starting gate.
Nostalgic, sad, melancholy, patrons and workers alike used many words to describe the atmosphere today.
Gary Anderson's been coming here since the day it opened. He says he doesn't get why…"they're hardworking people and they have no jobs."
Legislators voted to get rid of the race track to make way for Innovation Campus. One employee says this was much more than just a part time job for her. "I've watched kids grow up out here, I've seen people get married out here.. And I've seen babies born… I've been through everything so it's really sad," Janette Mefford says.
For many, this was their weekend past time. After making a lifestyle out of the races every summer, their friends are here. This race track veteran says the close will make him lonely. "I'll probably just sit back on the back porch, have a beer and sit with my dog."
Crowds have grown recently and many people are hoping the races can find a new home. Darin Drake says "as you can see, it's not a dying industry. There's tons of people here today."
"it's a money maker and that's all we're asking for here today—is a chance to make our own money."
Now, there is a proposal for a new track on Highway 77 and West Denton road. But people did say, if it does come, it wont have the same posterity as the rickety old course they knew for so long.