Live Report: John Cook excited to lead young Huskers this season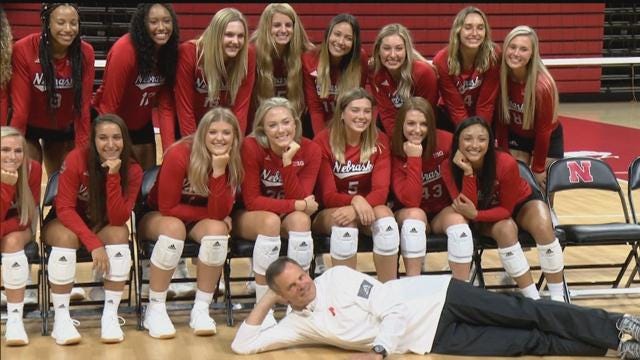 John Cook says he's rarely confident about a team heading into camp. However, despite having zero seniors on his roster, Cook is excited to be coaching this year's group of Nebraska volleyball players.
Watch Channel 8's Jared Koller's live report from Nebraska volleyball media day.