Local author recounts abusive childhood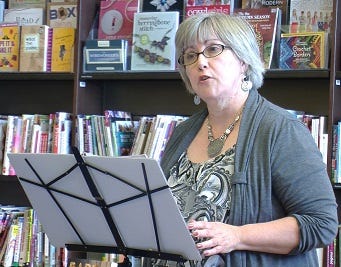 Posted By: Camila Orti
corti@klkntv.com
Author Kathy Wiens grew up in a broken home. She recounts her journey from an abusive and neglected childhood to a normal life in her new book Bars, Dumps and Other Childhood Hangouts.
"Living in my biological family was very difficult, there was alcoholism, pretty extreme poverty," Wiens said.
She also said she was sexually abused by her own brother. All of this happened right here in the Capital City.
"This book is my childhood memoir about the first ten years of my life," Wiens said.
Her memoir details those years before she was put into foster care.
Wiens visited the SouthPointe Barnes & Noble to do a book signing and share part of her story Saturday morning.
"I hope that really comes through, that people can understand what it really is like to be such a child in that situation," Wiens said.
In July of 1970, Kathy was taken from her family as a 10-year-old.
"It's very scary and you feel very sad, I remember I cried a lot," Wiens said.
She was taken to Cedars Home for Children, where she spent 5 months. Wiens says it was a place that helped her transition from a chaotic life to a stable one.
"If I went right from my biological family to my foster family, I don't think that would've been a good transition," Wiens said.
Her heroes are the two people that became her parents, Floyd and Erma Burkey from Milford.
Cedars representatives say more people like the Burkeys are needed. There are about 4,000 kids in foster care throughout the state.
"We always have a critical need in this community for foster parents," Cedars Development Director Meagan Liesveld said, "one of our favorite things at Cedars is to hear a success story of someone who has spent time with us."
It was Cedar's role in her life that inspired Wiens to donate sales from Saturday's event to the children's home.
You can buy the book on Amazon and at most booksellers in town.