Local boy helps raise funds for park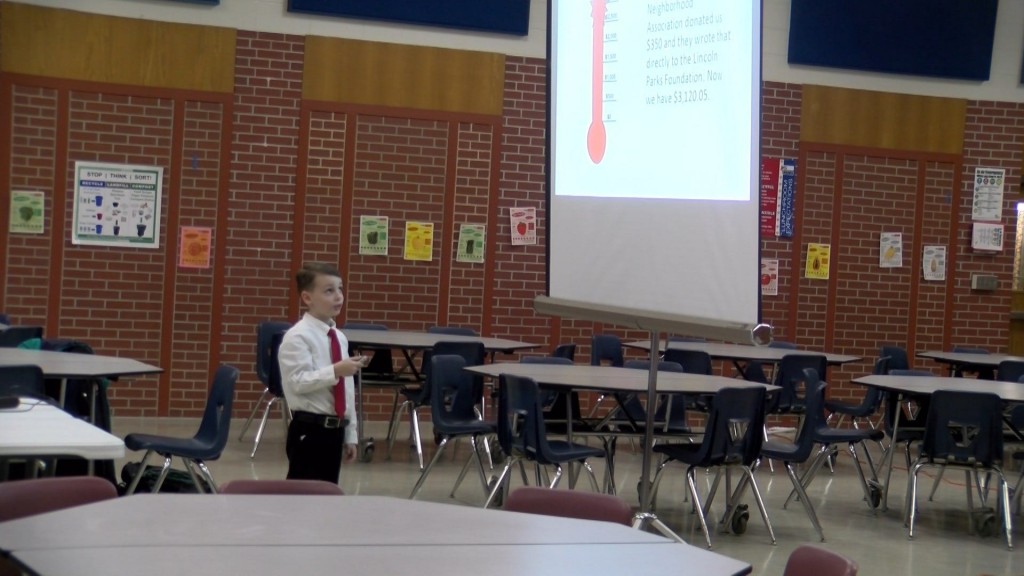 On Thursday night, eight–year–old Simon Brockmeier presented to the Prescott Area Neighborhood Association about his progress raising funds for new playground equipment at Bishop Heights Park.
Simon said he loves playing at that park.

"It's been here even before I was born and I've been…at it for almost my whole life," Simon said.

When he noticed they removed some of the play equipment because it was getting old, he decided to get involved.

"I just have a big love for the park, that now that I know that there's a new spot for new equipment," Simon said.

He wrote to Lincoln Parks and Recreation about putting in new equipment. They were already working on installing one piece and they suggested Simon start raising funds for a seesaw.

"I said 'well if you were interested in fundraising to do that, we have room for it, we just don't have the money for it,'" said Planning and Construction Manager J.J. Yost.

Simon set out to work on the $2,900 goal.
He first secured a $1,900 grant from the Lincoln Parks Foundation, then went door–to–door, raising funds for the rest. When word of his fundraising spread, people from his neighborhood began donating, until they reached their goal.
Yost said Simon's determination is remarkable.
"If I told 8–year–olds that we need to raise $2,900 to have that piece of equipment added to a playground, they'd look at me and say, 'that's not going to happen,'" Yost said. "But in Simon's case, he said 'I can do that.'"

And Simon is not finished. He's now raising funds to add a bike rack and trees to that playground.
If you would like to donate to Simon's fund, visit: http://www.lincolnparks.org/what_you_can_do/current-project-campaigns/bishop-heights-seesaw-for-simon.html