Local CBD shop announces partnership with medical professionals
CBD Remedies is now offering consultations where clients can meet with doctors. Medical experts said it's the first partnership of its kind in Nebraska.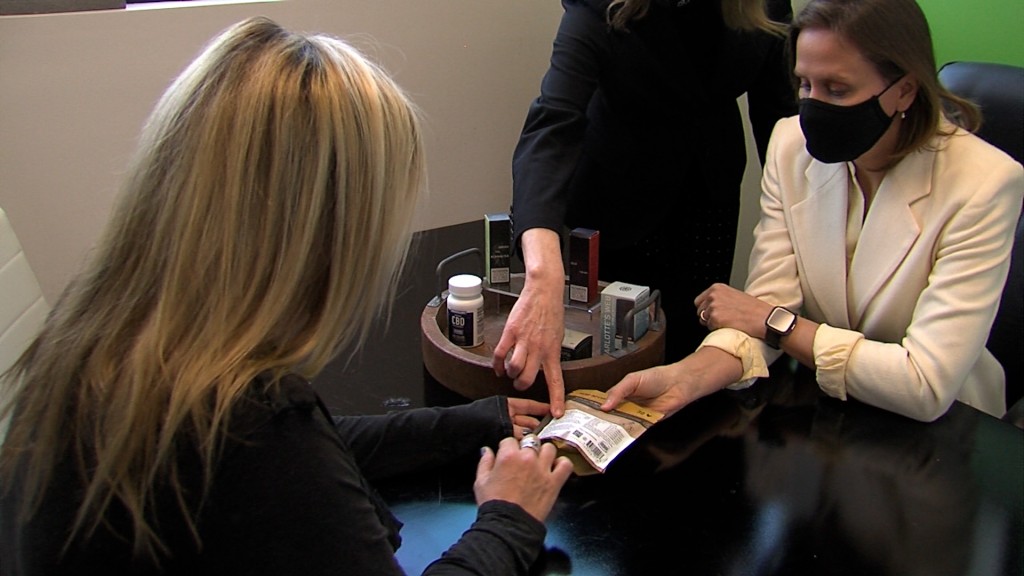 LINCOLN, Neb. (KLKN) – Starting March 22, CBD Remedies in Lincoln will offer consultations. Clients will meet with medical professionals to learn more about CBD products, what works well with medication and side effects that can occur.
The CBD business is growing popular each year. The industry was valued at $2.8 billion in 2020.
"While it's very mainstream, there's a lot of people who are very confused about all of the products that are on the shelf," Doane University professor Dr. Andrea Holmes said.
The partnership will give clients the chance to learn more about the industry.
"This gives people an opportunity to come to us directly and ask the questions that they have without having to go through a full educational course," Doane University Associate Dean of Health Sciences Dr. Amanda McKinney said.
McKinney and Holmes have experience in the medical field as well as researching medical cannabis. Holmes also co-founded a hemp extraction company. The pair have consulted with large CBD companies in the United States and United Kingdom. McKinney and Holmes teach classes at Doane University. Over 23,000 people worldwide enrolled in their online cannabis program.
"We're not just talking about CBD," Holmes said. "We're talking about a wealth of pharma type compounds that are beneficial."
Holmes said components like hemp work well with health and wellness. CBD Remedies owner Shiva Kumar said there's a growing interest in Lincoln.
"A lot of consumers are now into the health and wellness, you know incorporating CBD into their lifestyle," Kumar explained.
McKinney and Holmes said CBD isn't a "wonder drug." They know it is not for everyone. They plan to take that into account when meeting with clients.
The pair is excited to be the pioneers for a partnership like this in the state.
"It's really novel I think nationwide," McKinney said. "There aren't a lot of physicians or other type of educators that are providing this type of information for people."
Consultations will start tomorrow. You can find more information at cbdremediesus.com or contact one of the three stores.