Local church hosts cancer fundraiser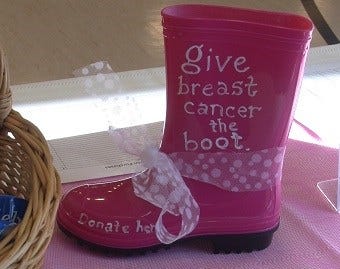 Posted By: Channel 8 Newsroom
A local church is celebrating cancer survivors and raising awareness.
Sheridan Lutheran Church put on an event called "The Big C, a Celebration of Faith" Sunday afternoon for cancer survivors and their families. There were games, crafts, live music and motivational speakers. All proceeds are going to the American Cancer Society.
Organizers say the goal is to give local cancer patients a boost.
"It's tough to get a cancer diagnosis and my hope is that the encouragement would strengthen them for the journey that they're on or that they could be encouraged to help someone else," organizer and cancer survivor Kathy Paisley said.
Paisley estimates around 200 people attended the event, raising nearly $3,000. They're hoping to put on the fundraiser again next year.