Local church uncovers historic bell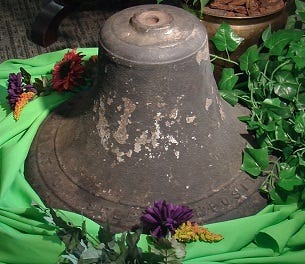 Posted By: Channel 8 Newsroom
8@klkntv.com
Members of a local church are digging into their congregation's history after finding an old chapel bell.
It dates back to 1879. Trinity United Methodist Church historian Bill Eddy says it hung on top of a small Lincoln chapel where the first Trinity congregation, along with three others, formed.
Trinity Church celebrated its 135th anniversary by bringing the 200-pound bell out of storage.
"The bell helped bring us together 135 years ago, it brought lots of people to worship, I think it can do so again today," Eddy said.
Eddy's hope is to refurbish the bell to working condition and display it outside the church along with its history.