Local Education About Breast Cancer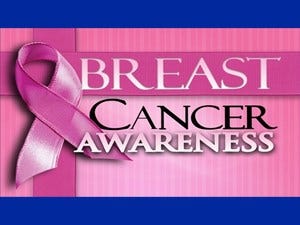 Posted By: Kelsey Murphy
kmurphy@klkntv.com
"I am a survivor of 5 years the first time, and 5 years the second time, so I am going on 11 years. I am a survivor of 3 years. I am a survivor of 35 years," breast cancer survivors, said.
More than one-hundred women, all dressed in pink, had a tea party Sunday afternoon. It was at Northside Seventh-day Adventist Church, near 73rd and Holdrege.
There were cookies, some had sandwiches, and others had pink roses. They are flowers that symbolize defeat against breast cancer.
"All of a sudden you are told that you are sick, very sick and yet you don't feel sick that's what's kind of scary," Barbara Dunning, Breast Cancer Survivor said.
The theme of Sunday's tea party was Christmas, and for these women an end to breast cancer is at the top of their wish list.
Barbara dunning is a 5 year breast cancer survivor, she says events like these are vital for women.
She thinks they need to know the dangers of breast cancer and remember early detection is key.
"A lot of women think they can just skip or its inconvenient or they are late or its not big deal but that had that been me I might not be here," Dunning said.
The event is open to all women. It's held once a year to implement a method of educating the Lincoln community.
"We have a passion for this and a vision to fight against this enemy of women," Jeanne Ray, event director, said.
It's an enemy that affects 1–8 U.S. women during her lifetime.
Organizers of the tea do plan to host another one next year.
Click on the link to find out more information about the event and how to register. http://www.pinkforcancer.com/