Local experts weigh in on 'superbug'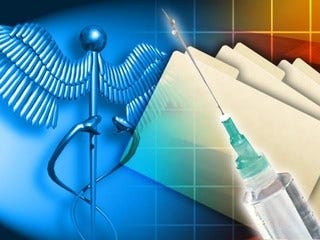 Posted By: Jenn Schanz
jschanz@klkntv.com
A drug–resistant bacteria being called a 'superbug' has a hospital in Los Angeles on high alert.
So far, two people are dead, five others are infected, and around 180 may have been exposed.
According to reports, the possible exposures took place during procedures that used a certain type of endoscope, manufactured by Olympus Medical Systems.
I sat down with Dr. Tom Safranek, Nebraska's State Epidemiologist, to get his take on this 'superbug.'
He says the reason it exists in the first place, is because of an overuse of antibiotics.
"If you expose bacteria to antibiotics, occasionally you'll find bacteria that's mutated and it's resistant to that antibiotic. Use them, only when you need do," Safranek says.
So could an outbreak like this ever happen in Nebraska?
Safranek says it's not out of the question.
"We know these bugs are here in Nebraska. They're not widespread right now, they're evolving. They're becoming more common. I believe it wouldn't be impossible for it to occur here in Nebraska."
We spoke to him back in 2002, that's when he was dealing with a large outbreak of Hepatitis C at a cancer clinic in Fremont.
In that case, it was the faulty use of intravenous therapy tool. Around 100 people were infected.
In Nebraska, health facilities are legally obligated to report any outbreaks of contagious viruses or bacteria.
"The other critical take home from this problem is the importance of identifying outbreaks and reporting them immediately," says Safranek.
The endoscopes that were used in Los Angeles aren't disposable; they're re–used for every procedure.
They should be sanitized regularly, which the hospital claims it did.
I reached out to Olympus. They released the following statement:
"Olympus is committed to developing solutions for healthcare professionals that help improve clinical outcomes and enhance quality of life for their patients. We are aware of reports of patient infections following procedures involving duodenoscopes, specialty endoscopes designed for visual examination of the duodenum or portion of the small intestine closest to the stomach. Some of the reports involve carbapenem-resistant enterobacteriaceae (CRE) organisms which are a public health concern as antibiotic treatment options are limited. While all endoscopes, including duodenoscopes, require thorough reprocessing after patient use in order to be safe, the Olympus TJF-Q180V requires careful attention to cleaning and reprocessing steps, including meticulous manual cleaning, to ensure effective reprocessing. In addition to the reprocessing instructions and guidance that Olympus has provided to every customer that is treating patients with the TFJ-Q180V, Olympus is making available supplemental educational materials, including an interactive checklist with video demonstrations. Olympus is monitoring this issue closely including today's Safety Communication from the US Food and Drug Administration (FDA). We are working with the FDA, relevant medical societies and our customers regarding these concerns."