Local families in need get 18,000 pounds of food and supplies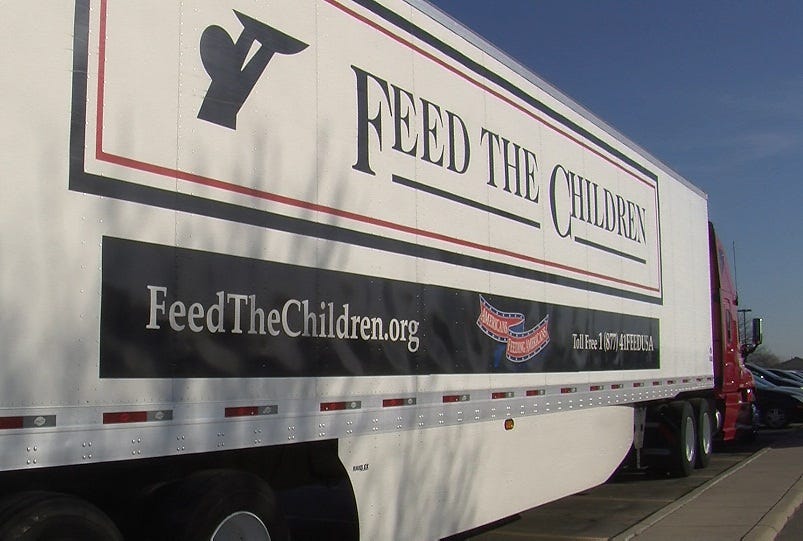 By: Kayla Bremer
kbremer@klkntv.com
Families in need are getting extra help this holiday season from a national charity that made a stop in Lincoln.
The Center for People in Need teamed up with Feed The Children to provide hundreds of families with food and everyday essentials.
Volunteers filled cars with boxes of food and personal care items for low-income families in the Lincoln area. Those who received assistance were given one of the 400 tickets that were passed out to families during the Thanksgiving feed.
"I think it's a really great thing that they're doing because a lot of families wouldn't be able to get anything," Kayla Stanley of Lincoln said.
A semi truck full of 18,000 pounds of food, household and personal care items is part of Feed The Children's Americans Feeding Americans Caravan.
In order to receive assistance, the family must have children, be a low-income family and be qualified for the services.
"Families are thrilled," Director of Operations Deb Daily said. "They're excited. It's unexpected you know, they think they're going to get a sack of food and they drive up and there's three boxes that they receive so it's a great thing for the families involved."
Volunteers from AmeriCorps braved the cold temperatures to distribute the food and wish the recipients a happy holiday.
"It was a really big deal," Volunteer Lori Dugan said. "I mean anything we can do to help out the community and having this here for the community was definitely very exciting."
This distribution in Lincoln is the latest stop for the caravan. It's helped more than 425,000 families across the country since it started in 2009.