Local fitness studio helps set world record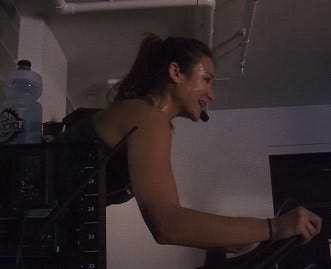 Posted By: KLKN Newsroom
With every bike occupied, Lincoln's newest indoor cycling studio participated in an international challenge.
On Saturday, PowerCycle was one of more than 2,000 locations in 11 different countries working together to set a new world record. The goal is to get in the books for most people exercising at one time while helping hungry kids.
"For every person that participates, we'll donate 30 meals to the local charities," G.J. Reynolds with Project 10 Kids said.
For those new to indoor cycling, the charity aspect served as an extra source of inspiration.
"That's what got me out of bed, I was thinking that this is a good way to start my new year, but it's starting someone else's new year even stronger," Cristy Kula of Lincoln said.
Health and fitness company ViSalus will donate more than 650 meals thanks to today's local participants. Worldwide, organizers estimate they had more than 10,000 people exercising, setting the world record.