Local group promotes wellness in the workplace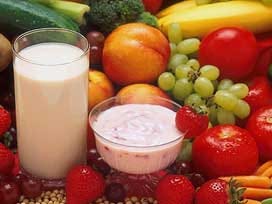 A survey released on Thursday ranks Nebraska as the 24th most obese state in the U.S. One Lincoln group is working with businesses to change that.
WorkWell teams up with businesses to help get their employees fit. Those participating reported a 38% obesity rate in the workplace in 2006. In 2010, that decreased to 29%.
Beau Reid says a survey from Livewell Nebraska and the Department of Health and Human Services shows businesses their progress. "What WorkWell does, by bringing those data points to the employers, is give them just a roadmap to say 'Okay, we're making progress here, but we need to allocate more resources here so we can have the desired impact.'"
WorkWell Executive Director Lisa Henning encourages getting involved with workplace wellness. She says illnesses can't just be treated; they need to be prevented. She says while the savings are hard to estimate, they can be seen over time. "They're going to be able to put that dollar figure on. They're going to see some changes in their workers comp. They're going to see some changes in absenteeism. But it's a marathon, not a sprint."
Jim Abel, CEO of Neb–Co says he's figured out the math. He says one third will be on board and one third will refuse to change their ways. He says it's the one third who are on the fence that matter.